22 great ads using social proof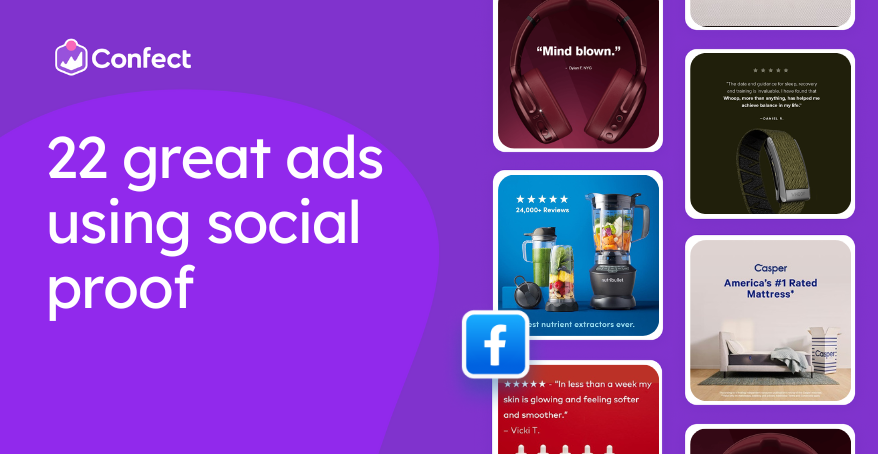 Have you ever bought something based on a friend's recommendation or a positive review you read online? 
If so, then you've experienced the power of social proof first-hand! 
As a marketer, understanding and leveraging social proof is essential to building trust and credibility with potential customers. 
People are more likely to trust the opinions and experiences of others than they are to trust a company's self-promotion. This is why endorsements from experts, celebrities, or even other customers can be so powerful in persuading people to make a purchase. 
Below, we're walking you through 22 examples of ads that used social proof to help inspire your future own marketing efforts.
But first, let's review the theory behind why social proof is such a powerful tool! 
What Is Social Proof? 
As social creatures, humans are hardwired to pay attention to the opinions of others and we often adjust our behavior based on their influence. 
We all want to fit in and be part of a group, which is why we tend to look to others for guidance on what's considered "correct" behavior. 
Countless studies have confirmed this phenomenon, and this type of human nature is precisely why leveraging social proof can be a game-changer when it comes to paid social advertising. 
By showcasing positive reviews from satisfied customers, you can tap into the power of social influence and motivate potential customers to take action. 
22 Examples Of Social Proof In Action
So now you know why social proof can be such a powerful tool. But what are the best ways to use social proof? 
Let's take a look!
Social proof in ads for the win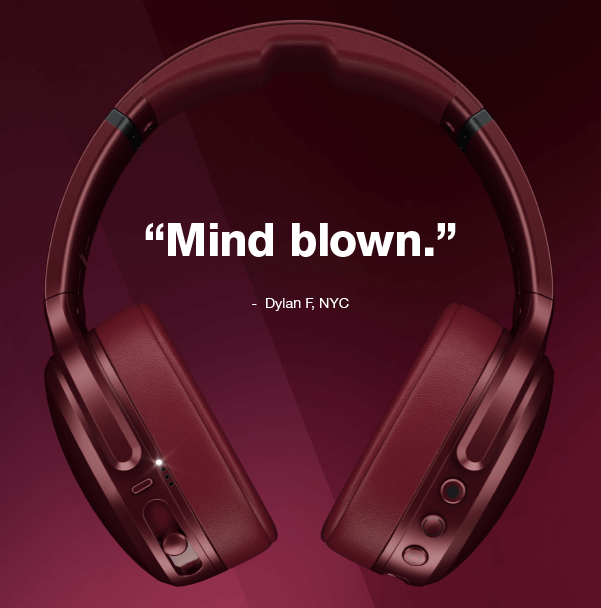 "Mind blown!" That's what Dylan F. from NYC had to say about his experience.
It's amazing what a little social proof, simplicity, and smart color choices can do for your marketing efforts. 
The monochromatic choice of colors for the background and headset ensure that the attention stays focused on the bold and bright product color, and also helps the white, unsaturated text of the social proof pop, grabbing your attention. 
This is a winning combination that creates a powerful and effective ad that's sure to grab the attention of potential customers. 
Feedback for high-ticket items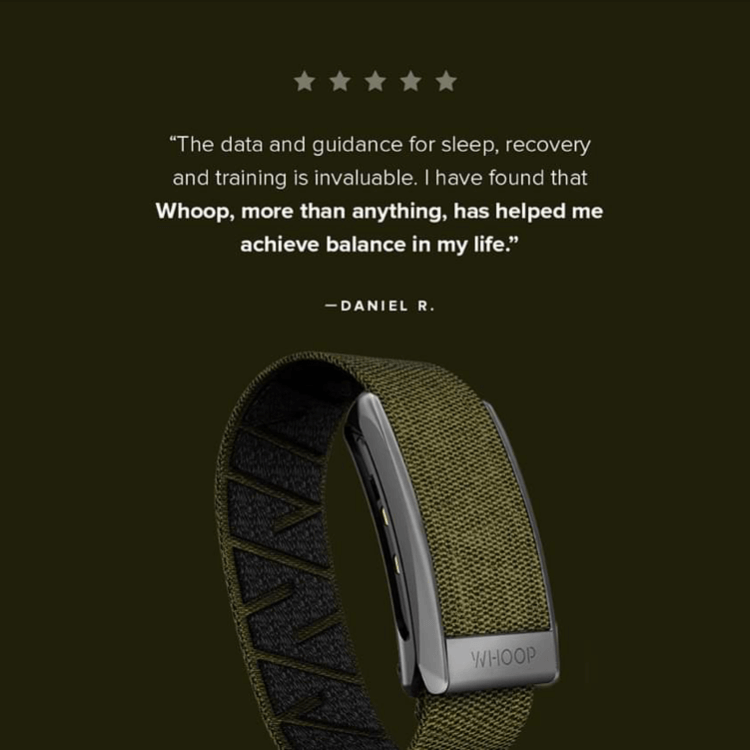 If you're selling high-ticket items, incorporating social proof into your advertising strategy can be a game-changer. 
After all, potential customers are much more likely to trust the experiences and opinions of others than they are to trust a company's self-promotion. 
And this ad is a shining example of how to do it right! 
By featuring a full testimonial from a satisfied customer, the ad proves that the product delivers on its promises. 
But what really stands out is the highlight from the testimonial that you'd only believe if other customers are saying it. 
The overall design of the ad is equally powerful, making it clear that every element of this ad was carefully crafted to drive home the message of social proof and build trust with potential customers.
Reviews can be gold!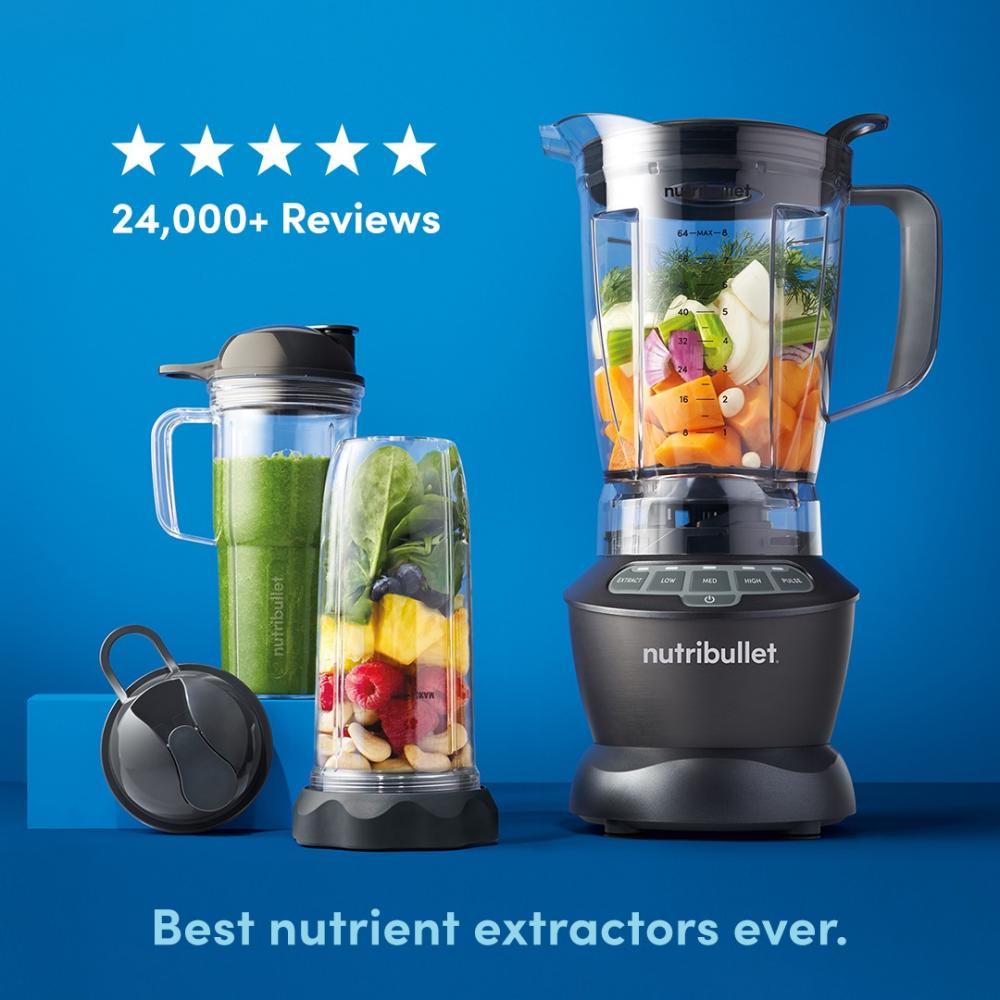 Looking for the ultimate nutrient extractor? Then look no further than this powerhouse blender! 
But don't just take our word for it. 
Here's some proof!  
This ad smartly leverages the power of social proof by showcasing all of its 5-star reviews, providing solid evidence that this is a product that truly delivers on its promise. 
And the design of the ad is just as impressive. 
Against a striking blue background, the gray blender and colorful fruits and vegetables practically jump off the page. 
The design details are great, but it's social proof and the 5-star review that make this ad stand out!
Number #1 rated product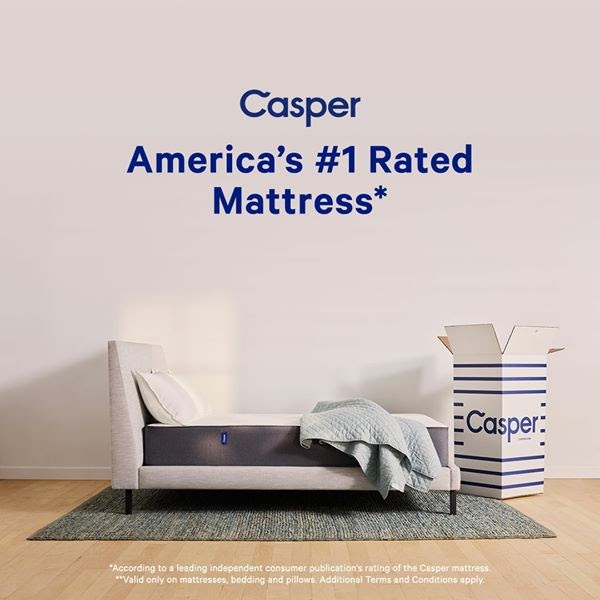 This next ad is a perfect example of how to create great advertising using social proof. 
Against the backdrop of white space and contrasting elements, the text stands out like a beacon, demanding attention. 
And taking up the other two-thirds of the design is the star of the show: a mattress so luxurious, you'll feel like royalty when you lay on it.
But this isn't just any ad trying to push a product. 
This is Casper, a brand that knows the power of relevancy. By centering their ad around their flagship mattress, they're letting you know exactly what they're all about: creating a better, more comfortable night's sleep for all. 
And when they declare that their mattress is the best in America, they're not just trying to sell you something. 
They're telling you that they're confident in their product, and that you should be too.
5 stars from Vicki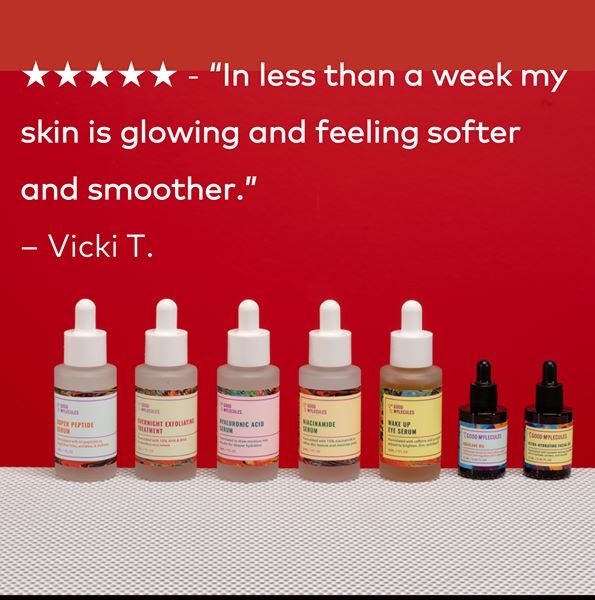 Your current customers have the power to sell your products in a way that corporations just can't match. 
I mean, let's be honest, who really believes an ad that's been paid for anyway?
People trust other people, not faceless entities trying to push a product. 
Just take a look at this ad and how they used a customer review to sell the product. The star rating next to Vicki's name lets you know that she's more than happy with her purchase, and the accompanying review in her words reinforce the value of her experience.
And the color choices of the design? 
Pure genius! The dark red background creates a striking contrast against the white. 
Overall, this ad is a visual masterpiece that captures your attention and demands a second look, which is all backed up with the power of social proof.
Learn about Color choices that lift performance.
The best of the best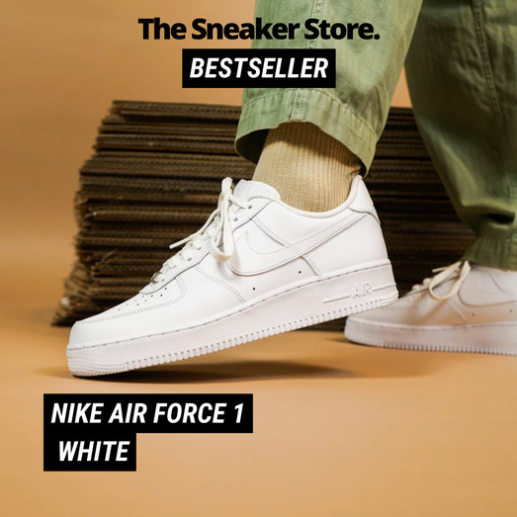 Instead of bombarding you with a laundry list of promotions, discounts, and inventory options, they kept it simple and focused on what really matters: their best selling sneaker. 
And let's be honest, when it comes to style, nothing beats a fresh pair of Nike Air Force 1s.
Sometimes, your best selling products can speak for themselves. 
Enough said!
The proof is in the pudding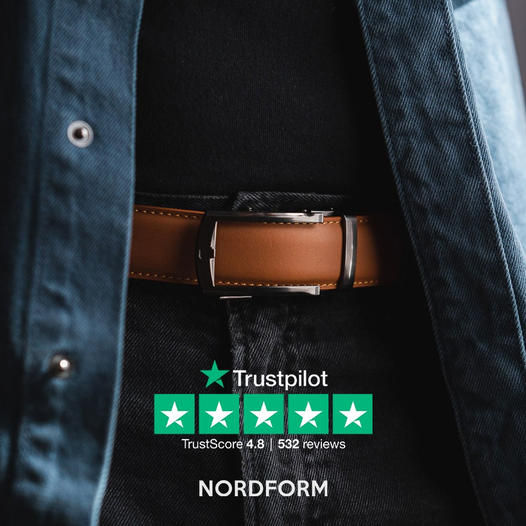 Did you know that a whopping 90% of consumers check online reviews before making a purchase? 
That's right, people want to make sure they're getting the best product possible before they click that "buy" button. 
Not only does this brand use sharp contrast to showcase their innovative, holeless belt, but they also proudly display their TrustScore of 4.8 out of 532 reviews. 
This means that even before you've clicked through to their website, you can trust that this brand has a proven track record of satisfied customers.
Ads that will clean your clients pockets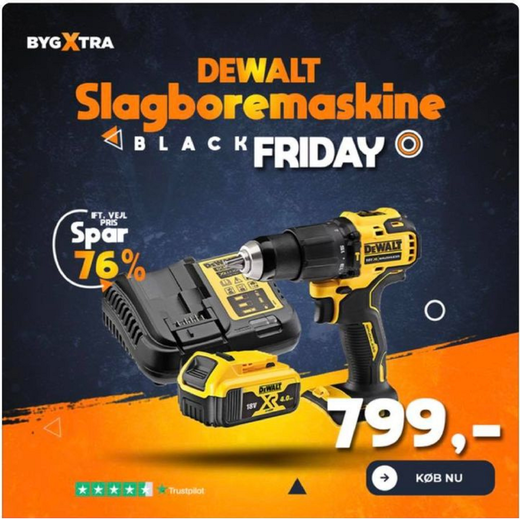 This next ad has everything you could want: discount codes that are crystal clear, prices that are unbeatable, and of course, the irresistible lure of a great Black Friday deal.
I mean, who doesn't love a good deal? 
And with a product as versatile as a drill, you're getting more than just a bargain: you're getting a great tool that can help you tackle all sorts of projects around the house. 
And in this case, the advertiser let brand name, product, and its versatility speak for itself!
Sporting the rule of thirds⚡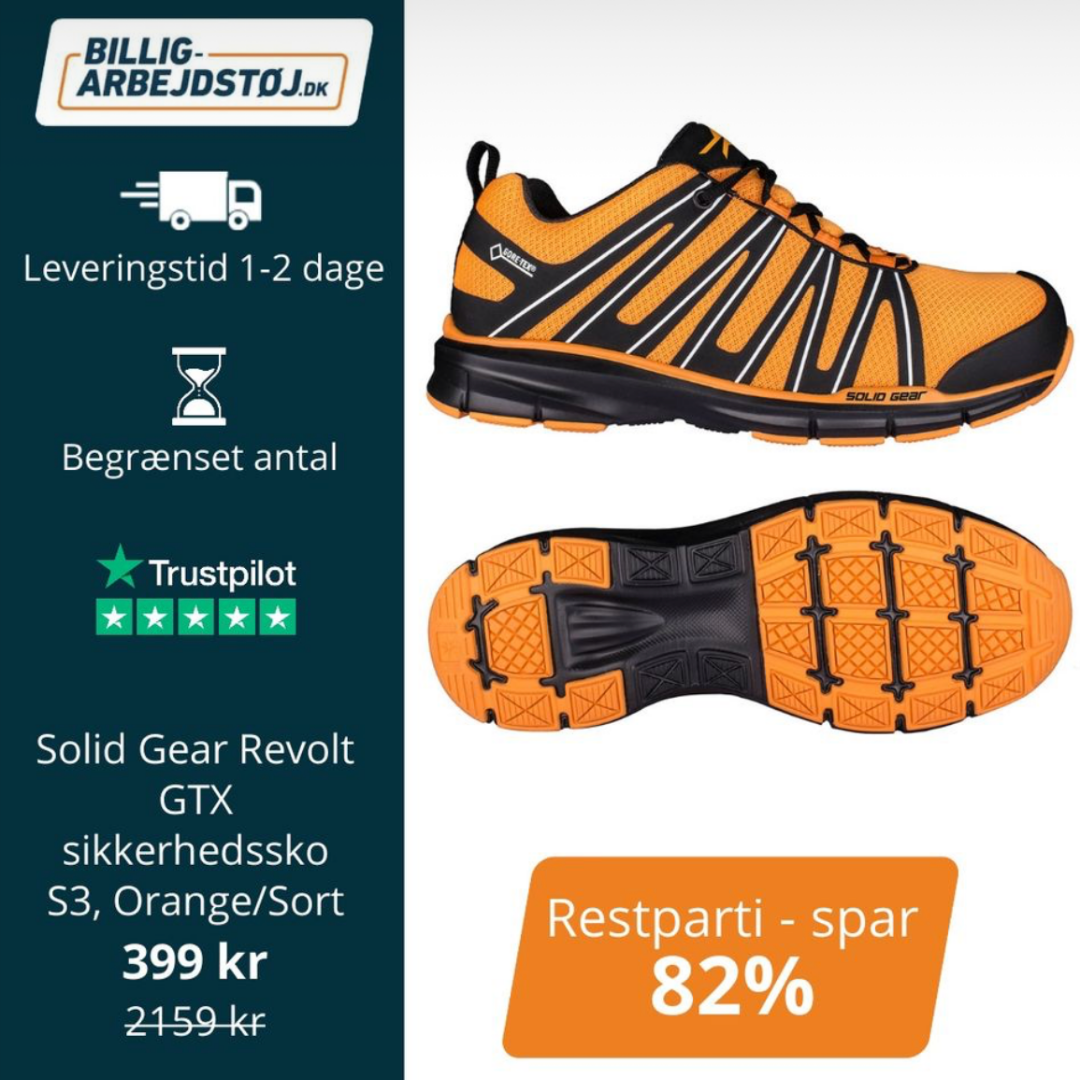 Not only does this ad follow the rule of thirds with precision, but it also uses clever design elements to make the product stand out and build trust with potential customers.
The product is front and center on the right side of the frame, surrounded by plenty of white space to really make it pop. 
But that's not all - the white space at the bottom is cleverly utilized to showcase a whopping 82% off sale that's sure to catch your eye. 
It all comes together to create a stunning, cohesive look that's impossible to ignore.
But the left side of the frame is just as important, as it builds credibility and trust with potential customers. 
The brand's logo and trust mark are prominently displayed, letting you know that you're dealing with a reputable company.
EMMA indeed original⭐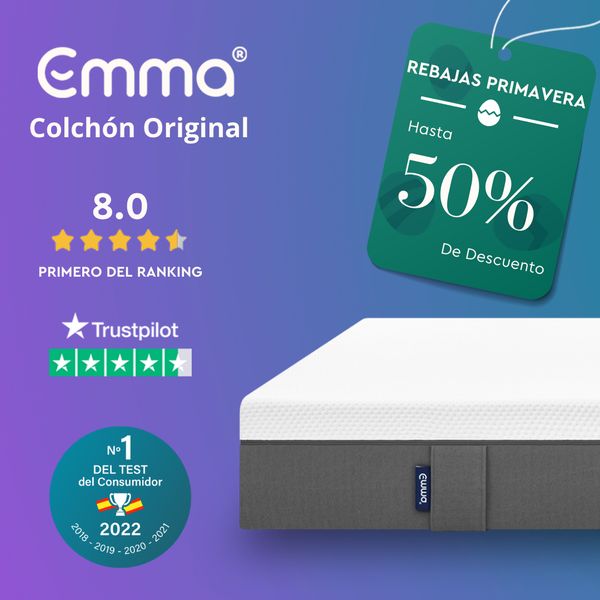 The bright and shiny 50% off deal in this ad is like a magnet for anyone looking to save big. 
But don't be fooled, not all sales are created equal.
That's why this ad goes the extra mile to establish trust and confidence with potential customers. 
They harness the power of social proof by showcasing reviews from reputable consumer review platforms like Trustpilot, giving you a peek at what others have to say about their products. 
But that's not all! They also proudly display their consecutive 1st place Medal award, proving their credibility as a top online retailer.
All of these persuasive techniques come together to create an ad that's impossible to resist.
Get 20% off your love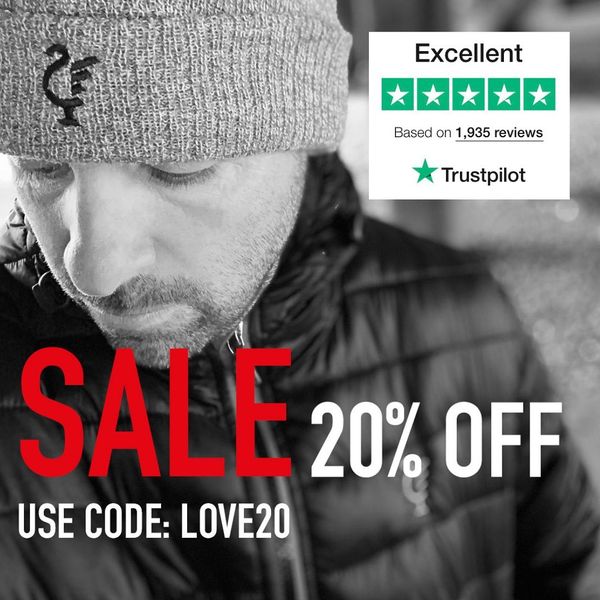 This ad takes a unique approach by blurring out most of the image, leaving only the man's face and his stylish hat in focus. 
But don't worry, the message is crystal clear: there's a huge sale going on and you won't want to miss it. 
But the real standout feature of this ad is the social proof. 
In the top right corner, you'll see the review score from satisfied customers: five stars all around! ⭐⭐⭐⭐⭐
This should give you peace of mind knowing that others have had a positive experience with this brand.
Another thing this ad does great is that it combines social proof with a person in the content.
Having a human, especially the reviewer himself, in social proof ads can increase trust and relatability, which leads to a higher willingness to purchase.
However, it doesn't seem that the person in this ad is the same person that wrote the review. So just remember this tip for your own social proof campaigns.
The Gestalt laws' effect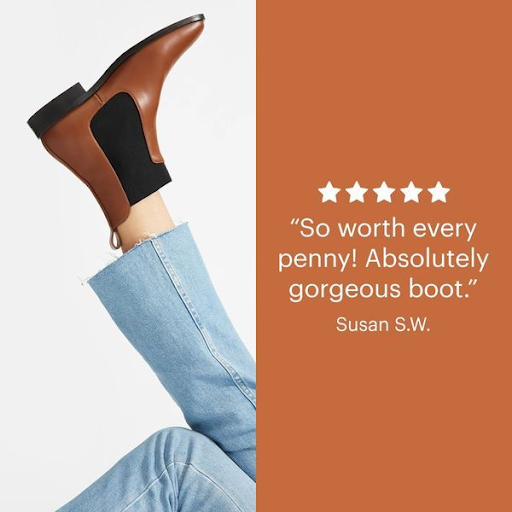 This ad has got it all, starting with the power of color! 
The rich, warm brown of the shoe takes center stage, giving the ad an irresistible appeal.
But it doesn't stop there! This ad is a masterclass in simplicity, utilizing the law of gestalt to create a clean and compelling design. 
The placement of the shoe and the legs is just right, creating an effect that draws you in and makes you want to take a closer look.
And let's not forget about social proof! 
This ad understands the importance of real people's opinions and uses them to its advantage. 
By showcasing testimonials from satisfied customers, the ad helps build trust and encourages potential buyers to take action. 
It's as if they're saying: "Don't just take our word for it, check out what others are saying too!"
Reflecting on social proof ☘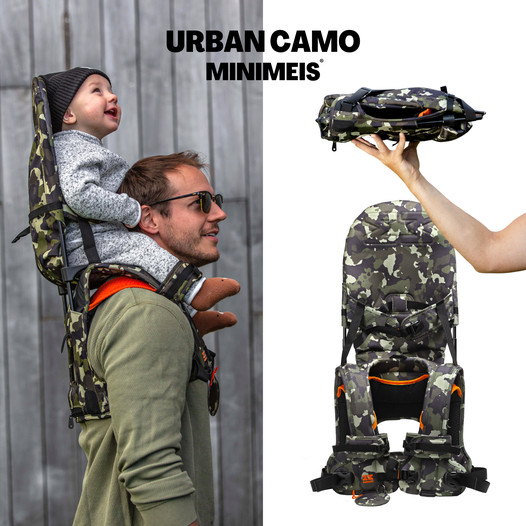 This next ad is a great lesson in minimalism, letting the visuals do all the talking. 
With a clever use of negative space and stunning close-up shots of the products, you can't help but be drawn in by its simplicity. 
It's refreshing to see an ad that isn't overwhelmed by a wall of text and instead lets the images speak for themselves.
The layout is well thought out, showcasing not only the product but also how it's being used, from different angles. This means that all the important information is covered without feeling cluttered.
The ad taps into the top-of-the-funnel perspective, highlighting why someone might be motivated to buy the product.
But what really sets it apart is the way it includes a positive emotion by showing happy users and leveraging social proof to establish credibility.
Royal Lidl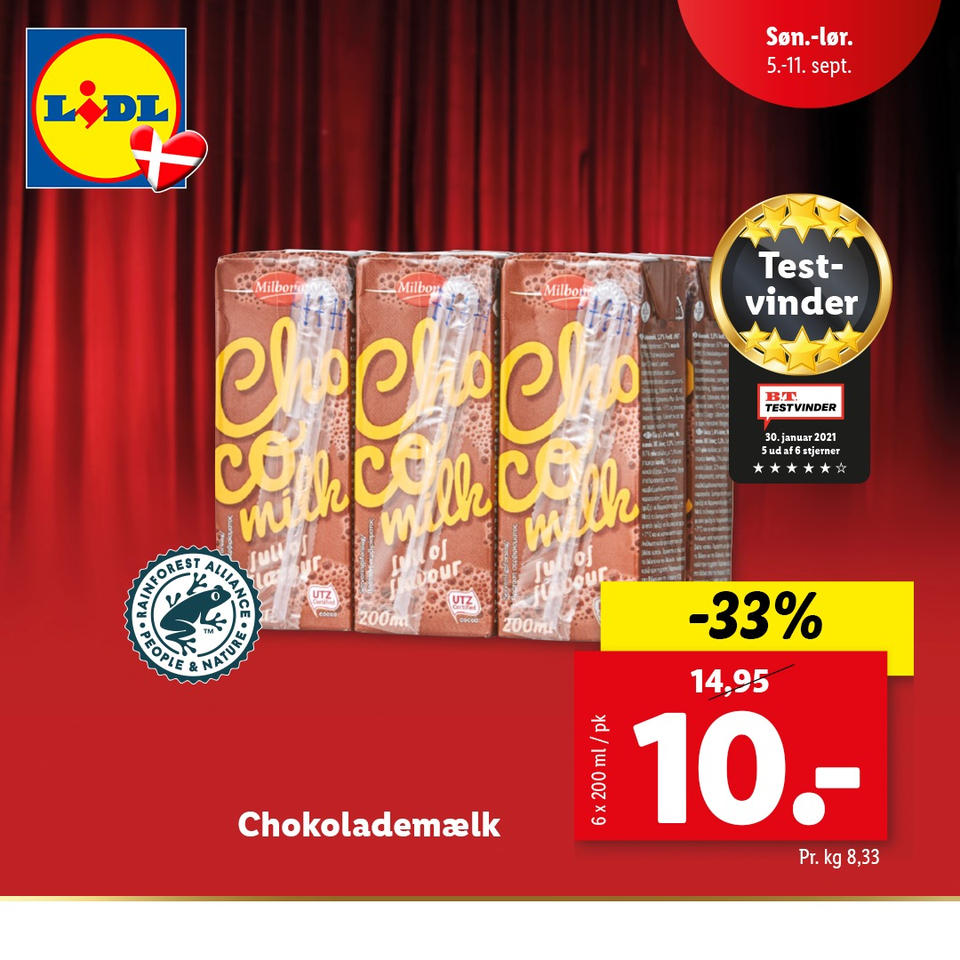 If you're ready to take your advertising game to the next level, look no further than Lidl, the discount store that's making waves with their phenomenal merchandise sales. 
And it's no wonder why. Just take a look at their ads!
What sets Lidl apart is the amount of information they include in their ads. 
They know that in the competitive world of discount retail, they have to fight for their customers' attention and loyalty. 
That's why their ads are packed with relevant information, trust signals, and badges - everything a savvy shopper needs to feel confident in their purchase.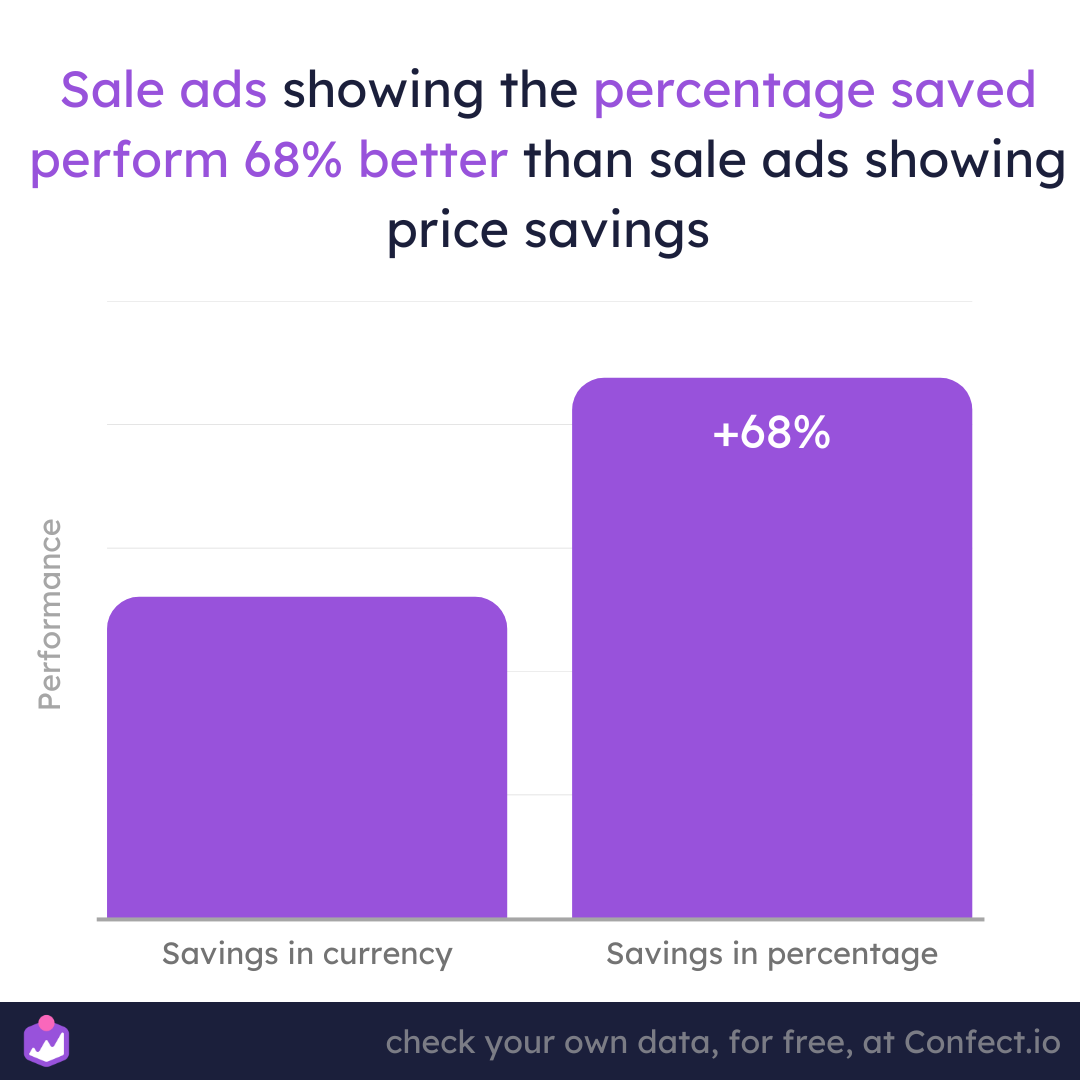 This ad gets it right by showing the discount in percentages, as opposed to showing it in currency (kr.).
Based on our data, sale ads that show savings in percentages perform, on average, 68% better than ads that show savings in a currency.
This ad would probably perform much worse if instead of -33%, they said -4,95 kr.
Foreground vs. background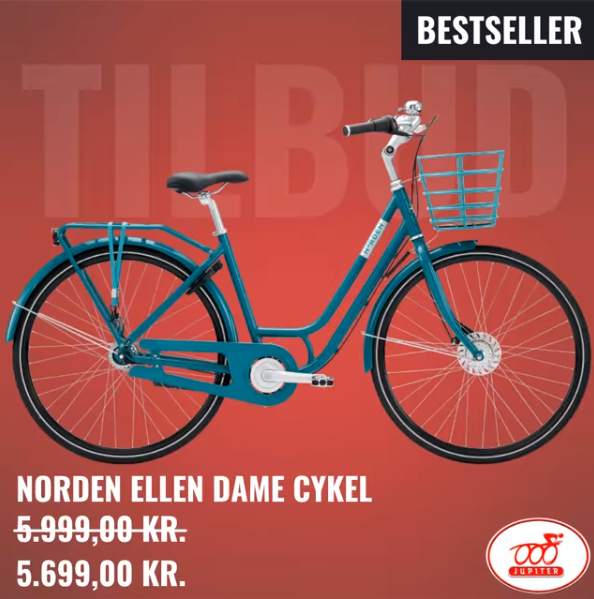 The striking color of this ad's bike pops against the background, which almost complements it. 
The size of the bike in the ad is also hard to miss, taking up over half of the space and demanding your attention. 
And it's not just the bike that's a standout, the text behind it also plays an important role in catching your eye too. 
With the word "TILBUD" (which means "offer" in Danish) placed strategically behind the bike, it's hard to miss the great deal being promoted.
Triadic washing machine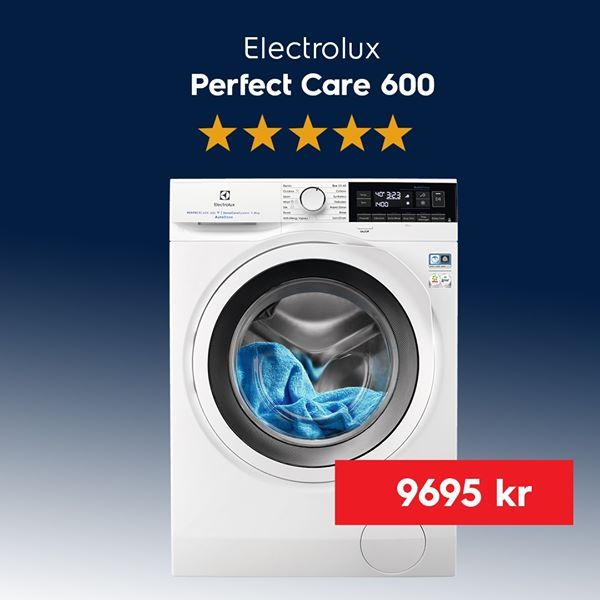 There are two things about this ad that demand your attention: the glowing review stars and the eye-catching price splash. 
But did you know that the colors of these elements were carefully chosen to create a stunning triadic color harmony with the background? 
The vibrant red of the price splash is impossible to miss, drawing you in and making you want to know more. 
With this ad, you get the best of both worlds including stunning visuals and unbeatable value!
Jaaames Harden approves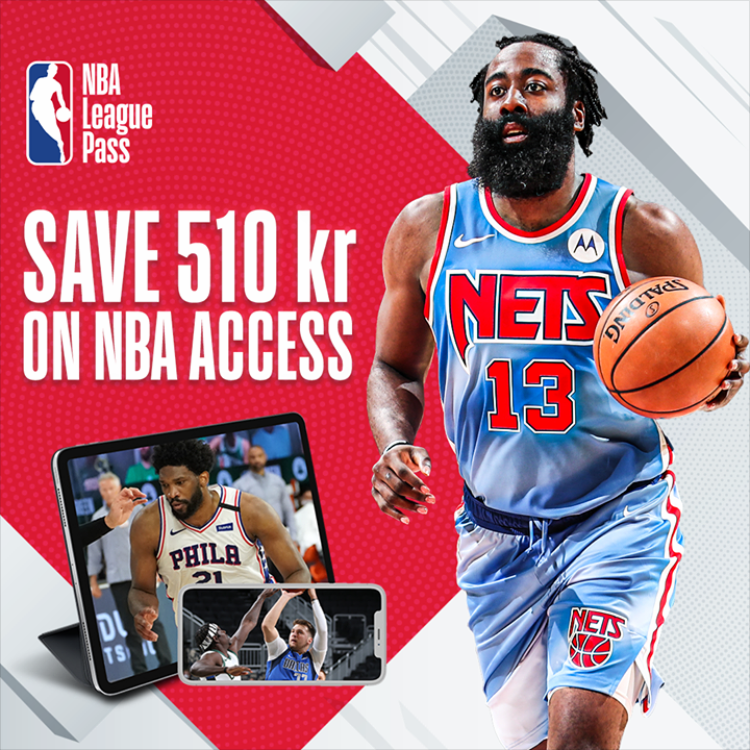 This ad is a slam dunk when it comes to social proof!
It features the legendary basketball player, James Harden, front and center. He takes up half of the ad, making it impossible to miss. 
And even if you're not a basketball fan, his celebrity status commands attention. 
But the design of the ad is also cleverly crafted. 
The lines and angles all lead towards him, drawing your eyes towards him like a magnet. 
And the contrast between the white text and the red background make the important information stand out like a game-winning shot.
Overall, a great ad design that leverage great social proof!
Gettin' while the gettin's good!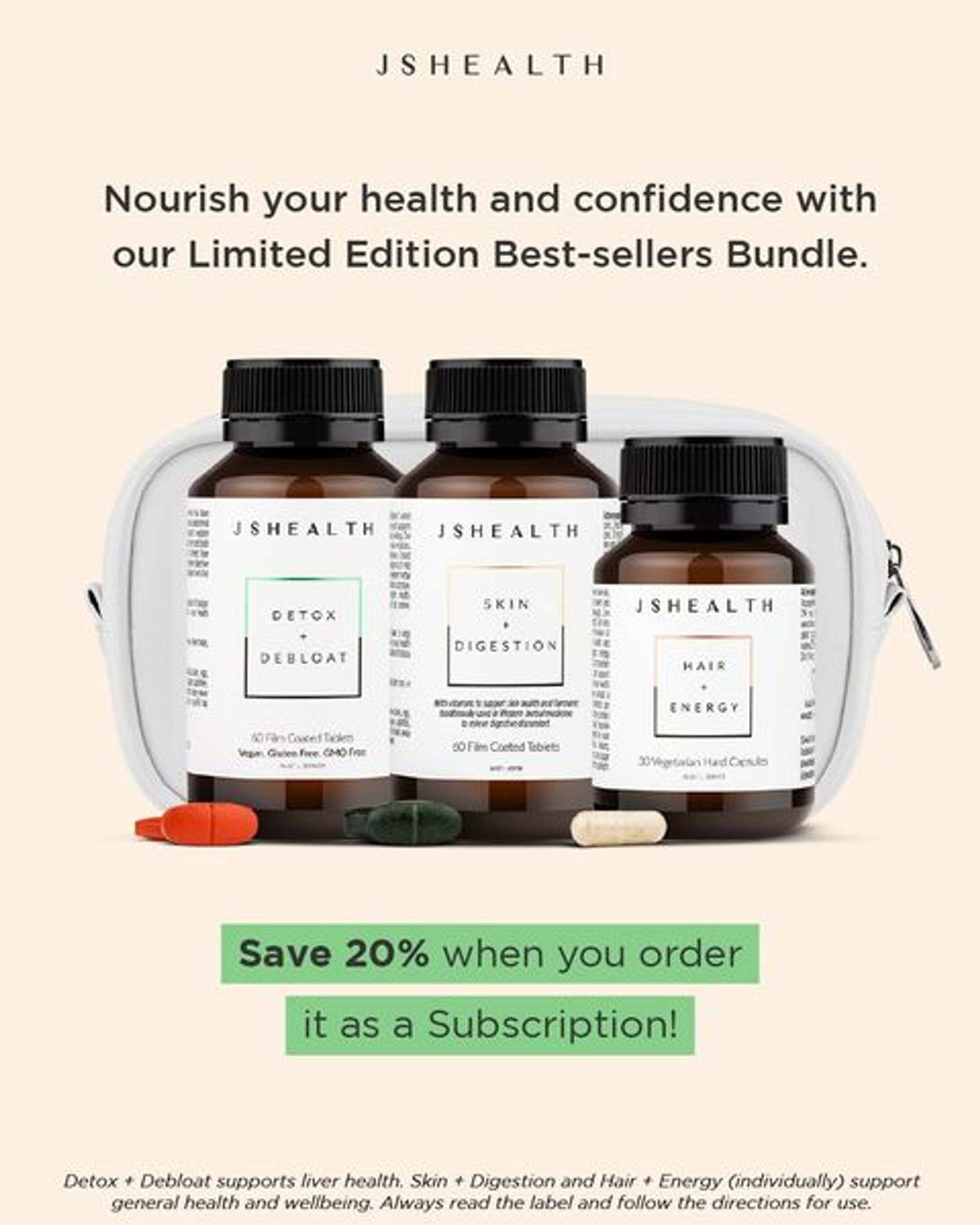 JSHEALTH has taken a unique approach to catch their customer's attention. 
But rather than resorting to bright colors and bold fonts, they opted for subtle colors that blend seamlessly, creating an elegant look. 
To add value to their products, they decided to sell them as bundles, providing customers with a discount of 20%. 
But what's more impressive is their Limited Edition promotion. 
This type of promotion creates a sense of urgency that makes it nearly impossible to resist clicking on the ad.
A smile a day keeps bad ad performance away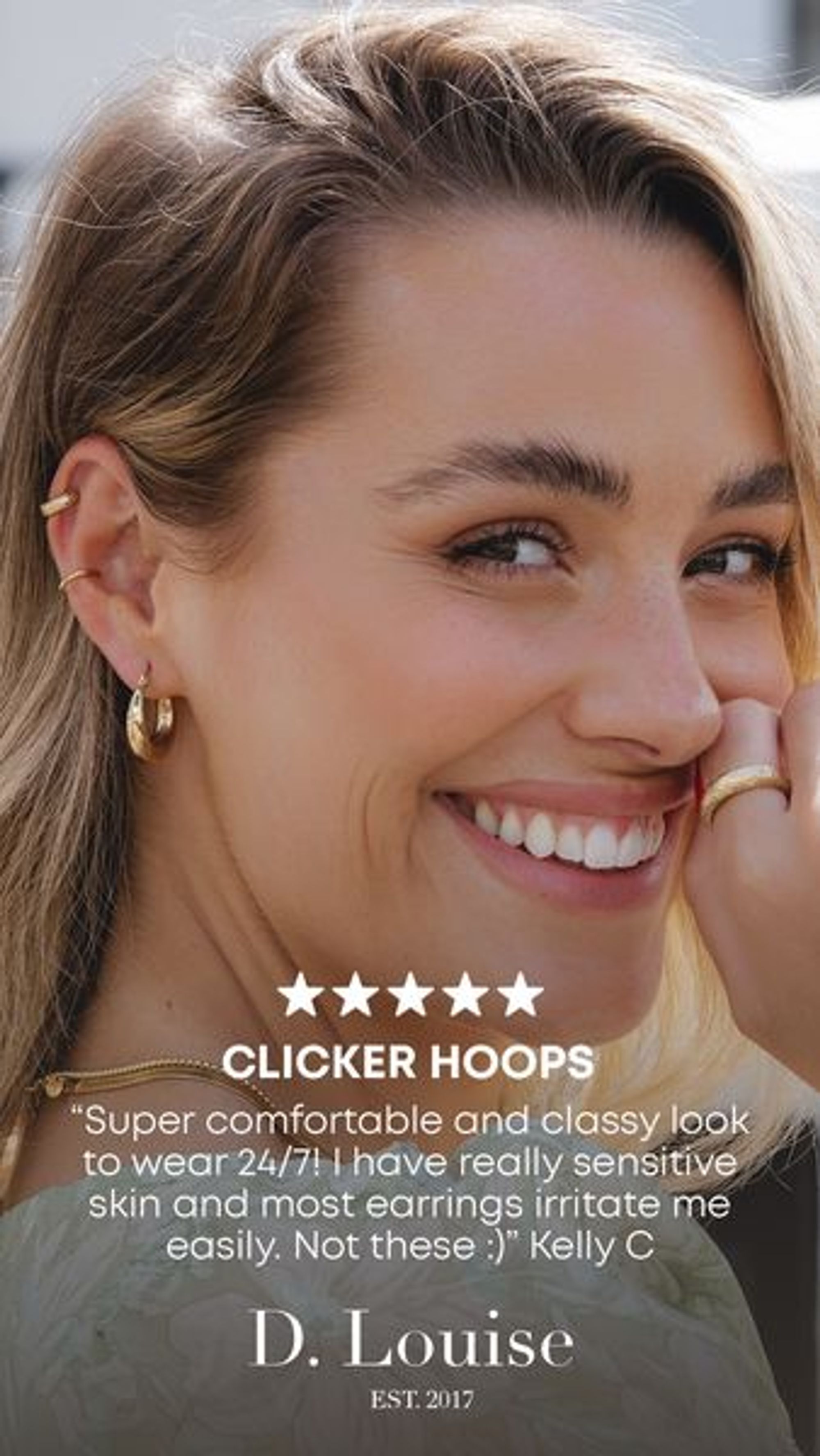 This next ad is an instant mood-booster! 
The brand has nailed it with a stunning model whose beaming smile is contagious. 
Research shows that smiling, even if it's just seeing someone else smile, can positively impact our mood. 
But what makes this ad even more compelling is its smart use of social proof. 
The brand features real customer reviews, emphasizing the satisfaction others have had with their products. 
In today's age of misinformation, showcasing genuine customer experiences is one of the most powerful ways to build trust and credibility.
Showing that you care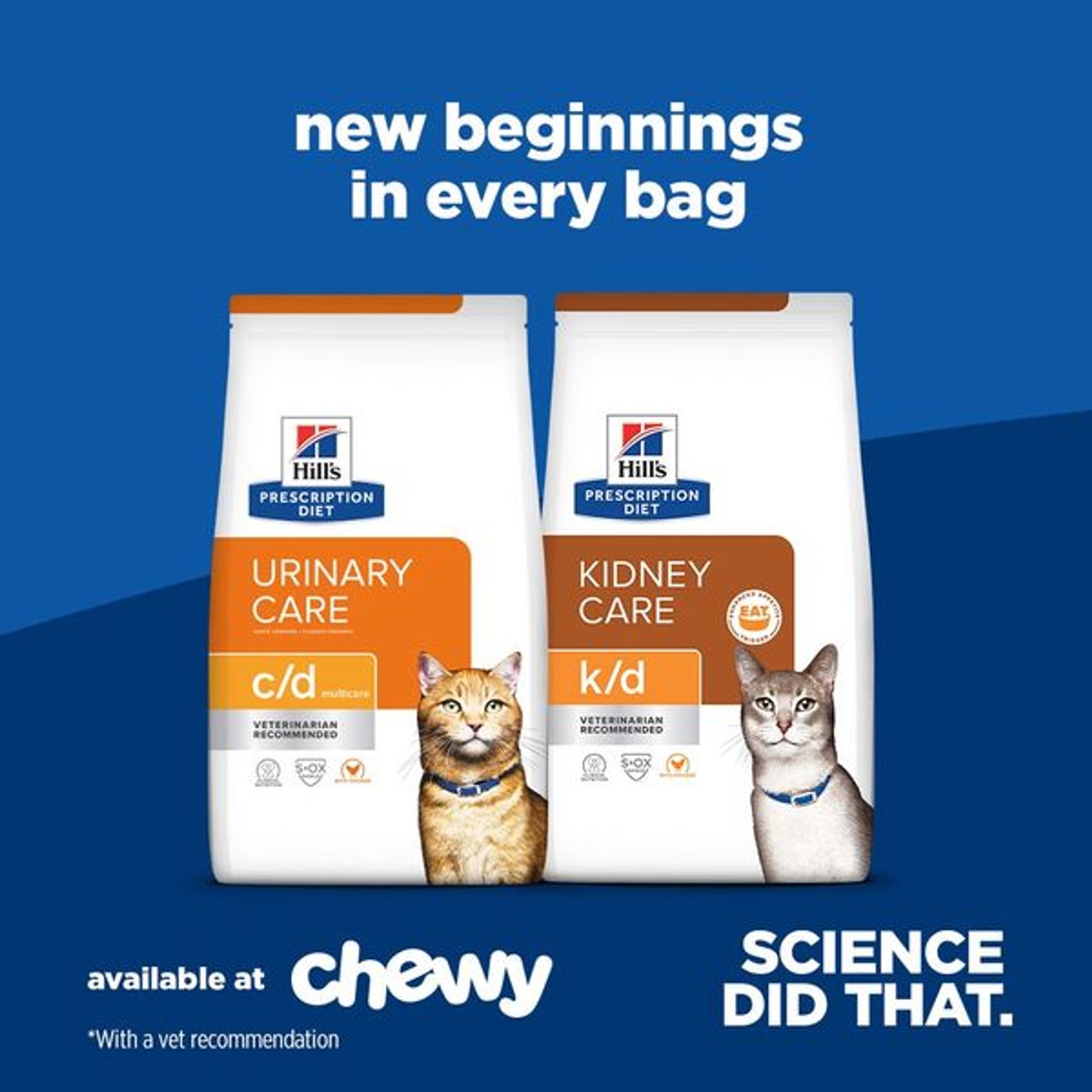 Pets are more than just animals, they're family members. 
That's why it's important to provide them with the best care possible. And that's exactly what this ad promotes: a product that caters to the unique needs of our furry friends. 
But like the other ads in our list, what makes this ad even more appealing is the use of social proof. 
The endorsement by veterinarians and the backing of science give the product an added layer of trustworthiness and credibility, making pet owners more likely to choose this product over others.
Trustful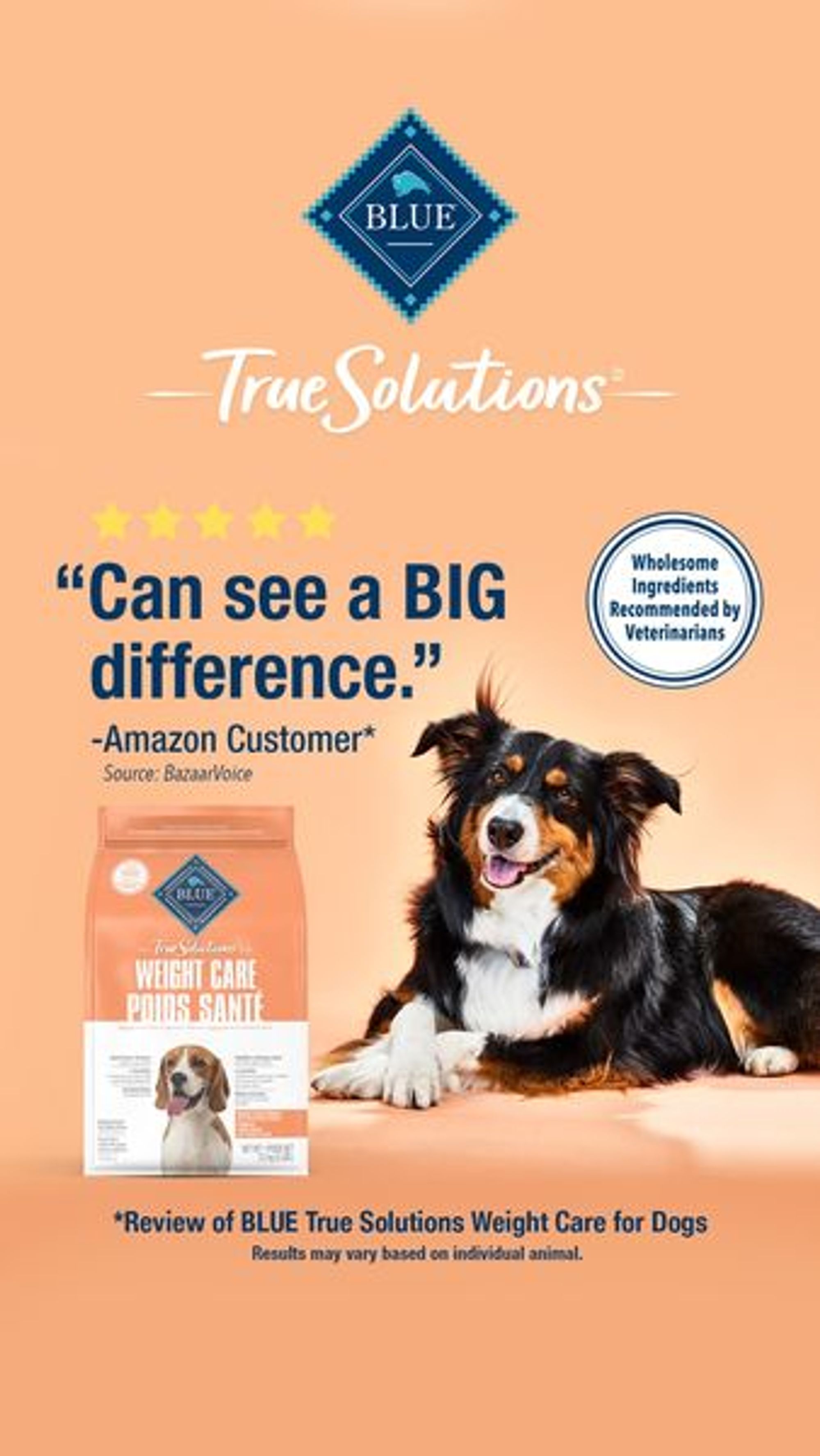 Wow, this advertisement is a masterpiece for so many reasons!
⭐️ 5-star rating - an assurance of excellence and reliability 

⬜️ Vertical format - dominates your screen and demands your full attention 

🏆 USP badge - boasts of high-quality ingredients and a commendation from an authority 

🎨 Eye-catching background - captures your gaze and leaves a lasting impression 

🐶 Adorable dog - melts your heart and adds a touch of warmth 

💯 Brand logo - a symbol of authenticity and trustworthiness
With all these remarkable features, how could anyone resist this irresistible offer?
Prove it!
Did you know that trust is a crucial factor for over 80% of consumers when they're deciding to make a purchase? 
That's why incorporating social proof into your advertising strategy can be an excellent way to connect with your audience. 
However, it's important to note that social proof isn't a one-size-fits-all solution for advertising.
But when implemented appropriately, online reviews and user testimonials can provide a significant boost to your brand's credibility, making it easier for potential customers to trust and choose you.
So, use it wisely, and watch your audience's trust and loyalty grow.
The Ultimate Power Of Social Proof
In the end, there's no denying that customer satisfaction should be a top priority for any business. 
And if you're lucky enough to have a treasure trove of positive reviews or testimonials from happy customers, why not use them to your advantage? 
Social proof is a powerful tool, especially when it comes to those indecisive customers who just need a little extra nudge to make a purchase. 
By showcasing the positive experiences of others, you can help potential customers feel more confident in their decision to choose your brand.
After all, if your current customers are singing your praises and recommending your products or services, chances are high that future customers will feel the same way too! 
So go ahead and put that social proof to work in your future ad campaigns. It just might be the key to unlocking even greater success for your business.
Wondering how to add social proof and other types of overlays to your in-feed ads?
Try a free demo of Confect today, and see how customizing your product ads can make a different for your next advertising campaign!
More great ads to learn from!
Keep the inspiration flowing with these amazing ad examples: