Take your Product Ads from basic to ka-ching
Take your Product Ads from basic to ka-ching
With Confect you can increase revenue by creating personalized content for all your products and campaigns.
"We have seen a significantly better Return On Ad Spend since we started using Confect"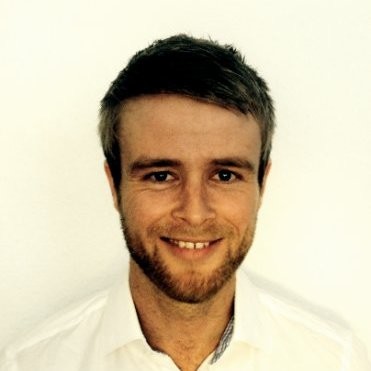 Claus Enggaard Pedersen
Digital Specialist, ILVA
Create beautiful designs
No matter how your brand looks, you can unfold it in Confect with your own images, texts, colors, and even fonts.
The editor is drag-n-drop and built based upon layers - so it's easy to use for both designers and marketers.
Tailor the customer experience
Make rules based on your product information to show the perfect design for each product.
Want to show a specific design for products on sale? Make a rule that does exactly that.
Schedule future campaigns
Complete your customer journey and create urgency by using your campaigns in your Dynamic Product Ads too.
Automate your designs and campaigns for the next quarter in just one day.
Use on all your social channels
Are you advertising on Snap, Pinterest, TikTok or other platforms too? No problem, Confect supports product feeds for all your social channels!
Even better, Confect automatically resizes all your content to fit the platform perfectly.
Made for eCommerce companies
Free Background Removal

Don't have transparent product images? Use our AI for free, to remove the background from your product images.

Full Design Editor

Simple drag and drop editor lets you create beautiful ad designs without the need of design skills.

Run multiple feeds

You can export unlimited product feeds - if you want to have different designs in top- and bottom-funnel, or on different channels.

Use all product fields

You can use all available data you have on your products in your designs. Either as text, to insert new medias, or to change the design completely.

Split test designs

With the built-in feature you can split test different designs, and pick the winner.

Set up Design Rules

Create workflows that automatically change creatives for your product ads based on schedule or product data.

Updates every hour

Confect updates all of your content every hour, so you are sure that all prices, stock statuses, and so on always are up to date.

Live Support

Our dedicated support team will help you to get started and get good with Confect.

Confect is a serious help for our marketing-team, since Confect is producing roughly 80% of our content automatically.

We have seen a significantly better Return On Ad Spend since we started using Confect. A very fast and easy setup followed by fantastic results - a great product.

We are using Confect across all of our channels. It provides an easy use and setup along with great ROI in E-commerce soloutions.

I love how smoothly it runs. It's a great product, plain and simple.