Grow your agency with better content
Grow your agency with better content
Confect provides tools for agencies to analyze, produce and deliver profitable content at scale.
Trusted by leading digital marketing agencies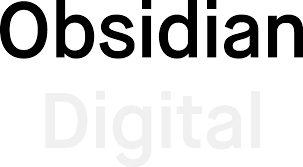 Agency support & onboarding
Get started with any client on the same day.

Our experts will provide the personal support and onboarding that you need and when you need it.
Analytics insights from all your clients
You can be a true expert in content for each customer. Discover design choices that contribute to performance for each client individually or for the specific industry.

Confect analytics breaks down content into more than 40 elements you can use in your analysis.
Build a superior content-department
Confect brings creative and performance teams together for better results.
Designers can use analytics insights in the design process to create always-winning content.
While marketers can use automation to produce and deliver content at scale across all marketing channels.
Earn 20% recurring commission
In Confect, we believe that success shared is success multiplied.

We reward a 20% recurring commission every month for every customer your agency has referred.
Optimized for consultants
Our partnership program is specialized to help you as a consultant succeed. Not just with Confect's software, but more importantly with your clients.
Pitch material for every client

Use our content performance insights to create unique pitch material for each client.

Onboarding

We will give your team a head start, and learn everything clients need for successful content.

Fast & personal support

Our experts are ready to help you with anything from initial setup to advanced campaign design.

Free demo accounts

Show, don't tell. Use Free demo accounts made by Confect to pitch new business to your clients.

Recurring commission

Increase your agency's revenue by adding recurring commissions from clients you manage.

Partner portal

Have an overview of your client accounts, commissions, and team members from one place.

Look good to clients

Delight your customer with regular results and advanced insights into their content.

Agency-wide workshops

Steal our knowledge by partnering up and hosting an in-house workshop for your team.