Upcoming and On-Demand Webinars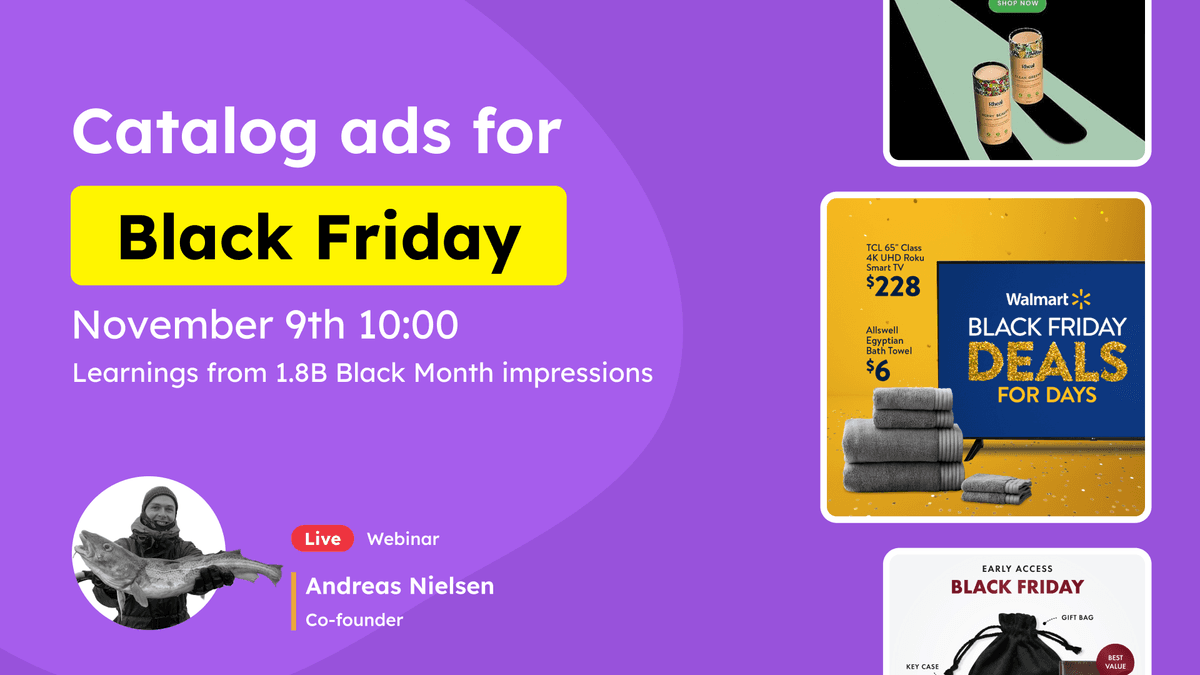 Catalog ads for Black Friday
Learnings from 1.8B Black Month impressions
Get all the data, insights, and design ideas you require to make effective catalog ad campaigns for Black Friday.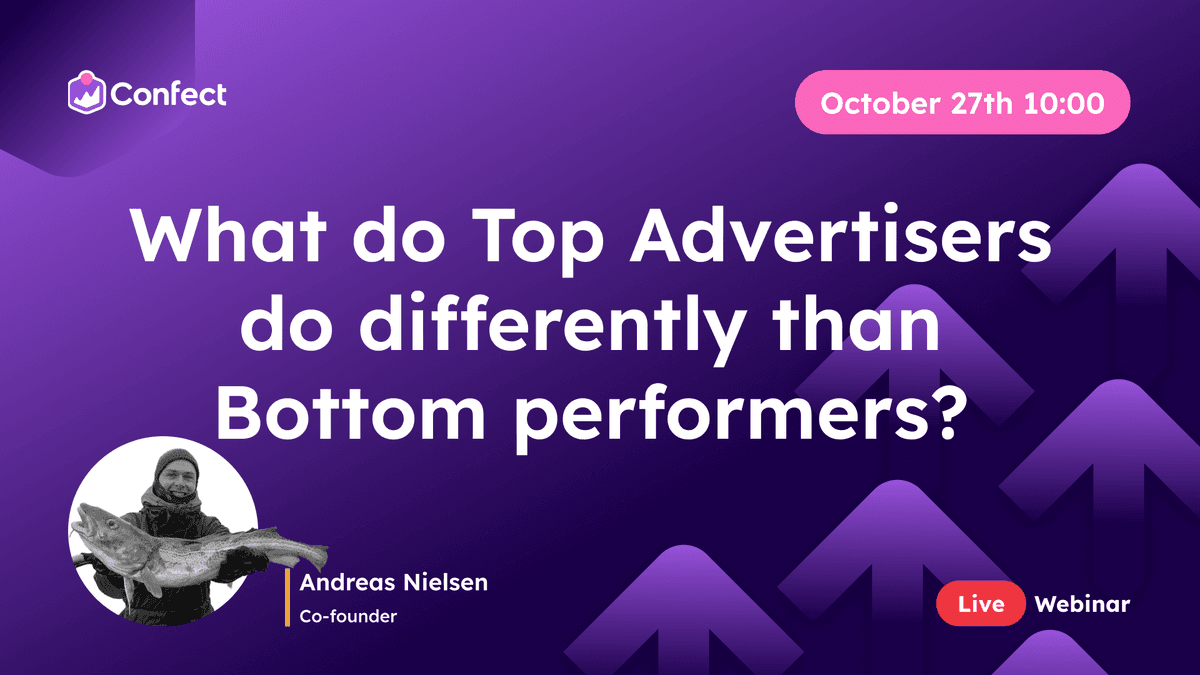 What do Top Advertisers do differently than Bottom performers?
Running ads is easy. Being good at running ads, well that is a different story. In this webinar, we will compare the top and the bottom performers. What makes one profitable and what burns the budgets for others?
Read more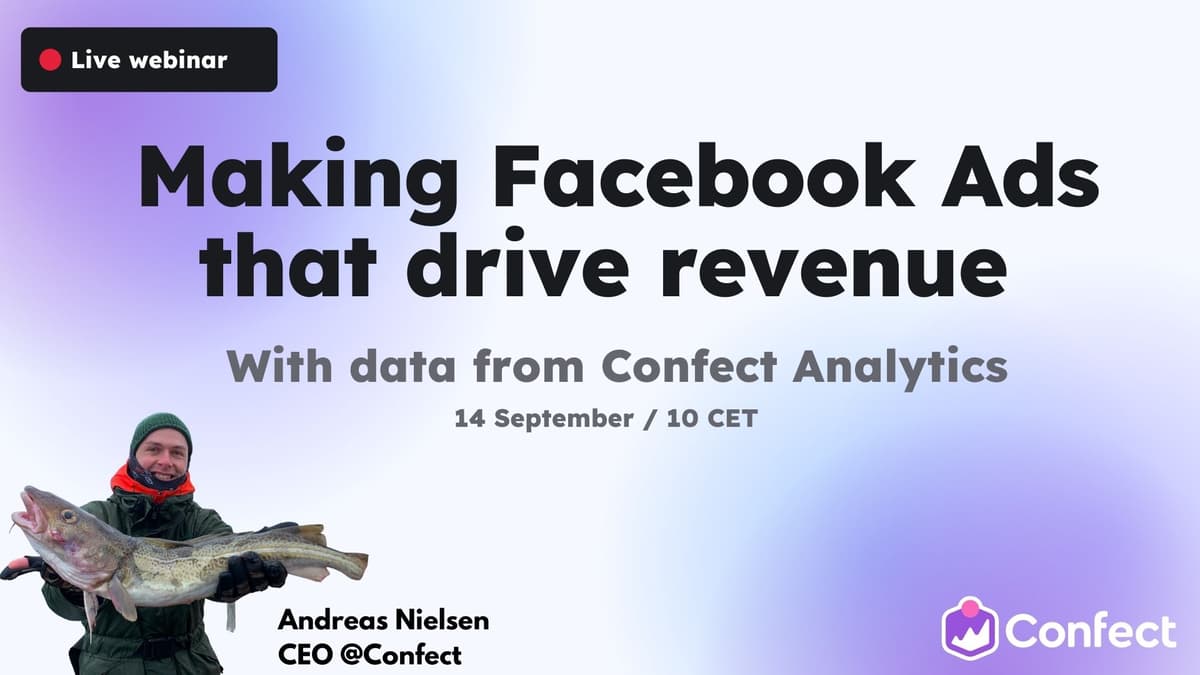 Making Facebook Ads that drive revenue with data from Confect Analytics
Join and let's look together on what is the winning formulas behind revenue-driving ads, so you can recreate those as well.
What colors work for getting better CTR?

What layouts to use to increase purchases?

Can I sell more products with models?

Does using emojis improve my ads?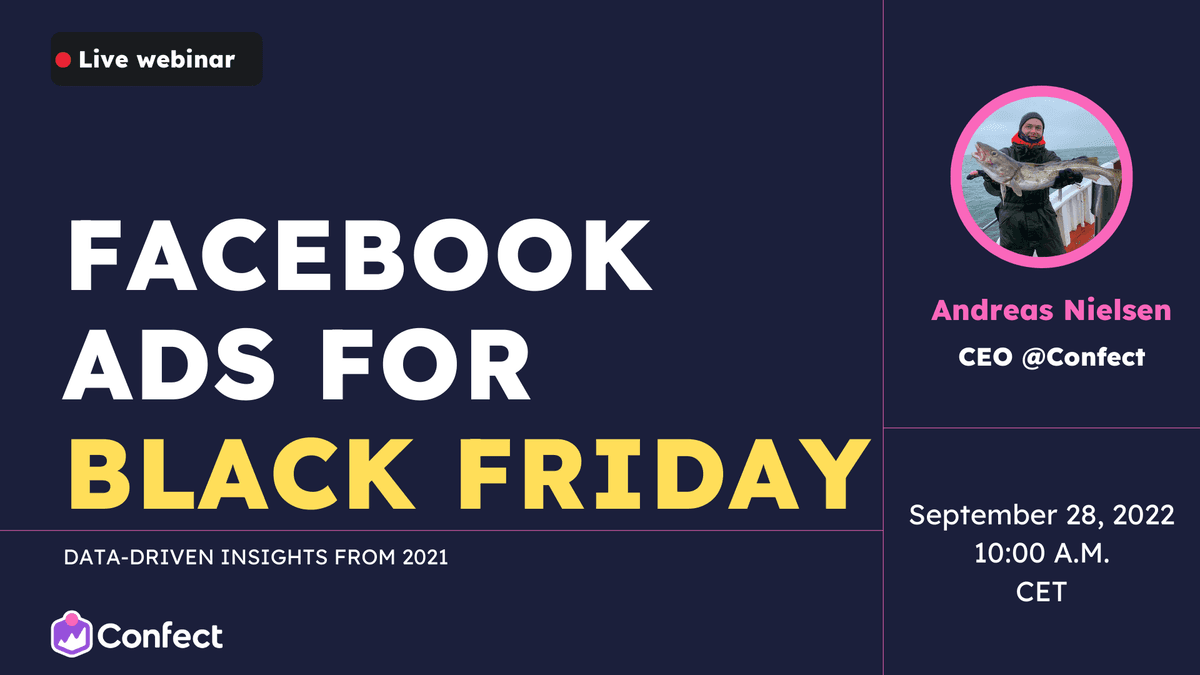 Learnings from best Black Friday ads
Learn how to increase purchases for Black Friday ads. When looked at 6000+ Conversion optimized ads Black Friday ads and found answers to questions like:
What audience performs the best?

How much text should we use?

What are the best color combinations?

When should you start running BF ads?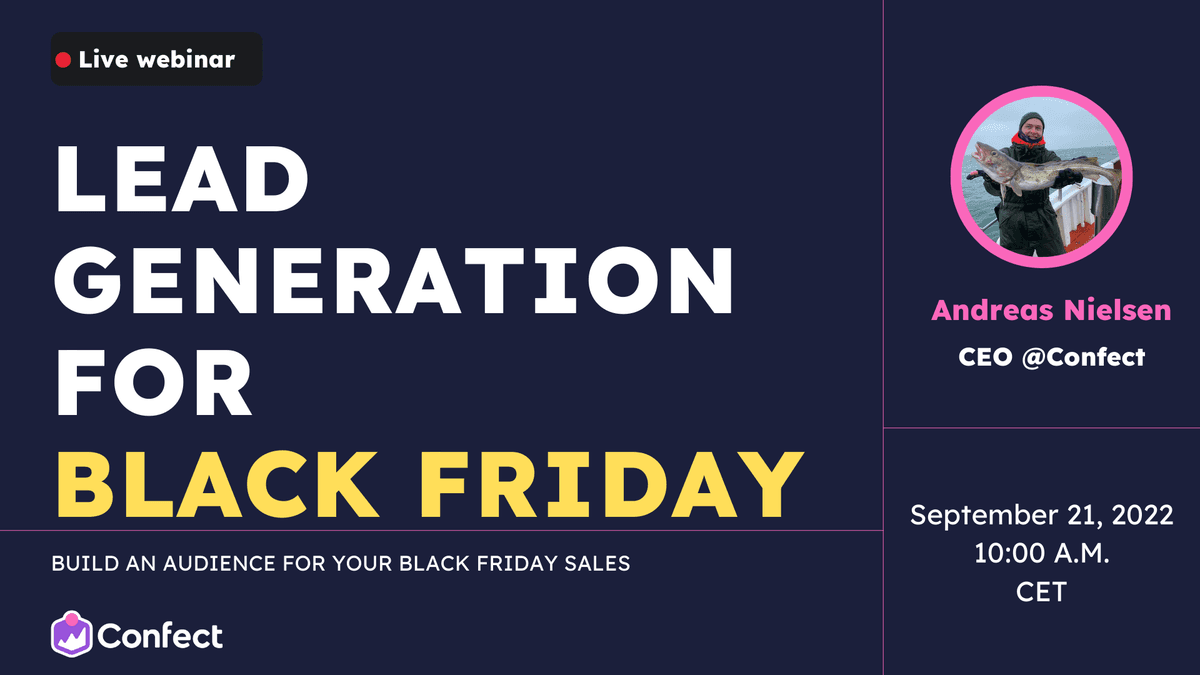 Lead generation for Black Friday
All the insight you need to know to prepare and run effective lead generation campaigns for Black Friday. Use our knowledge and create buy-ready audiences ahead of the time.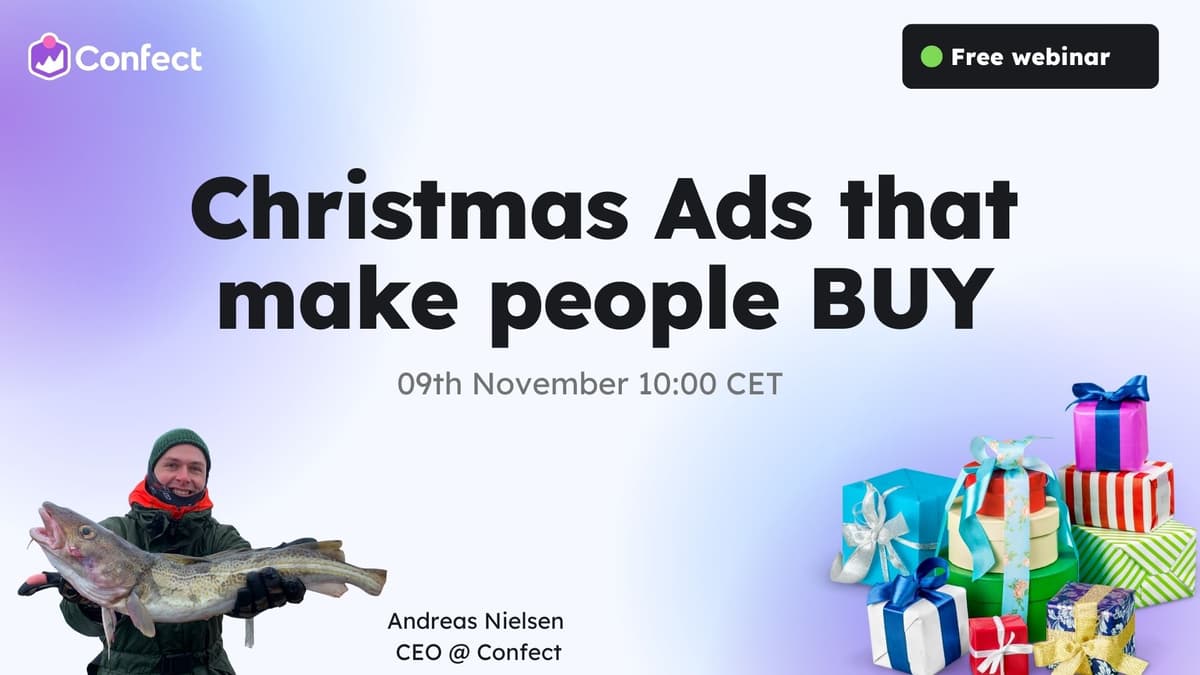 Christmas Ads that make people BUY
Have you been a good marketer this year? This year we are taking the role of Santa's little helper and delivering you all the data insights that will make people buy from your social ads.
Read more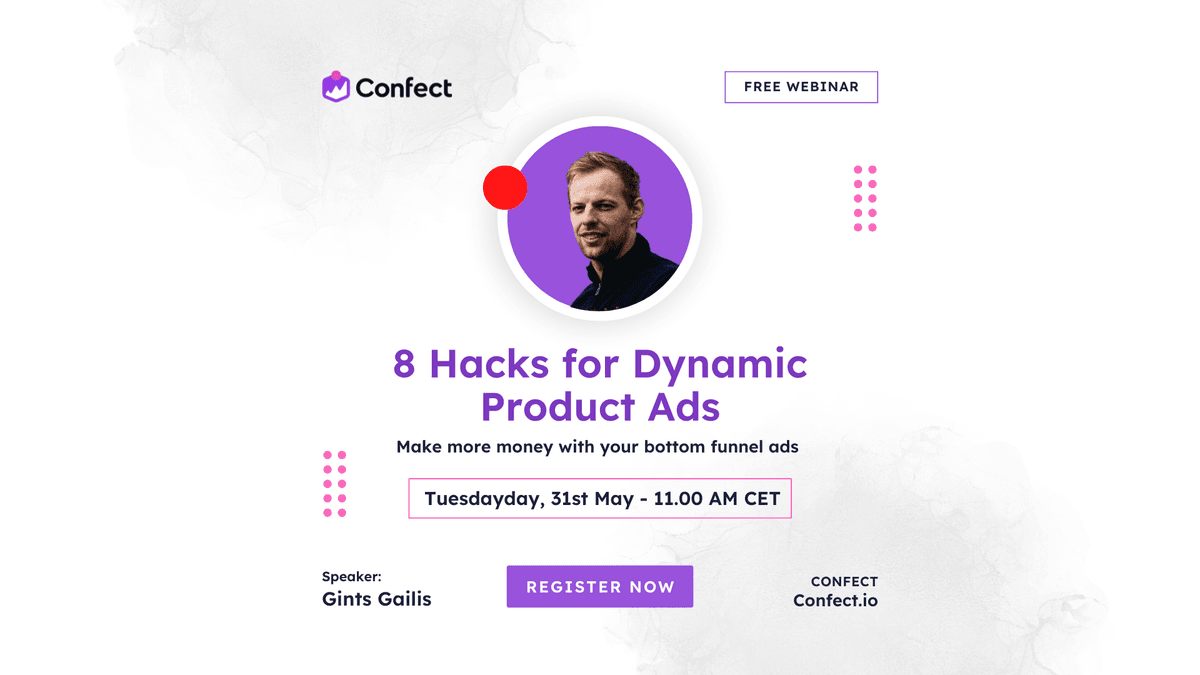 8 Hacks for Dynamic Product Ads
Curious how to make better social media ads and that improve performance? Dynamic Product ads have always been amongst the best performing ad types, and we have gathered some cool ways you can squeeze out even more from them. We are covering:
How can you edit creatives for Dynamic Product Ads

How visualize a cool data point(s) in your DPA Creative

How to utilize FOMO in Dynamic product ads