Catalog ads for Black Friday
🎥 Confect Webinar
Catalog ads for Black Friday
Register and get recording

Learnings from 1.8B Black Month impressions

Get all the data, insights, and design ideas you require to make effective catalog ad campaigns for Black Friday.\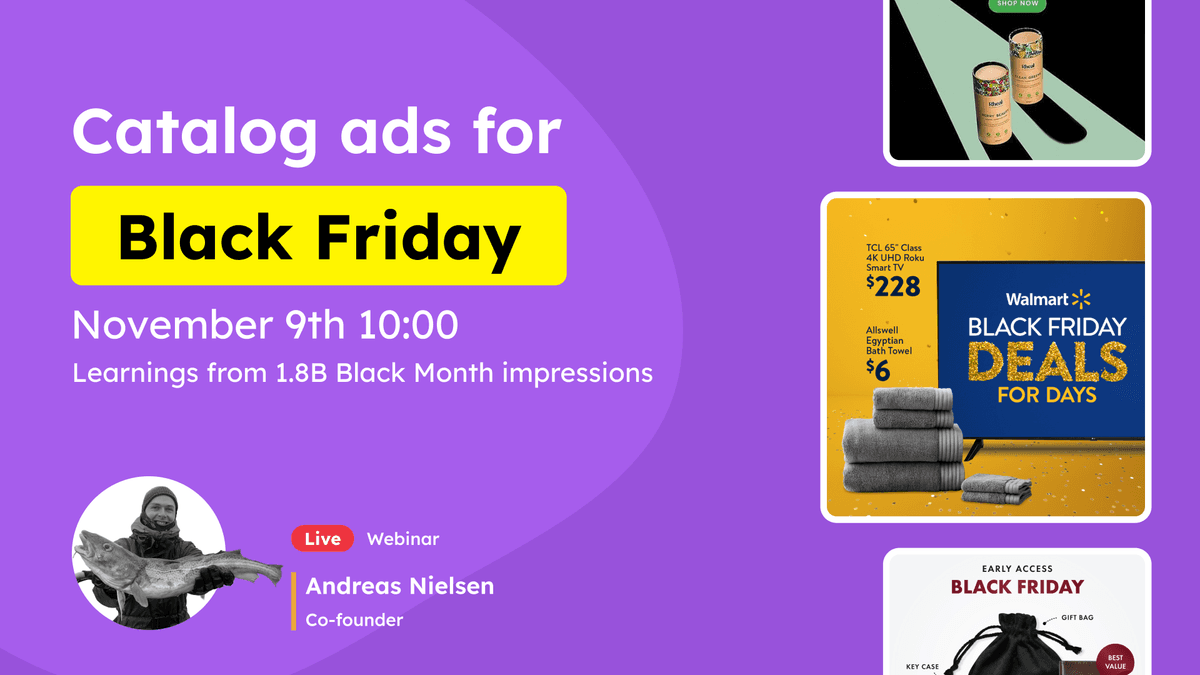 Here's a what you will learn: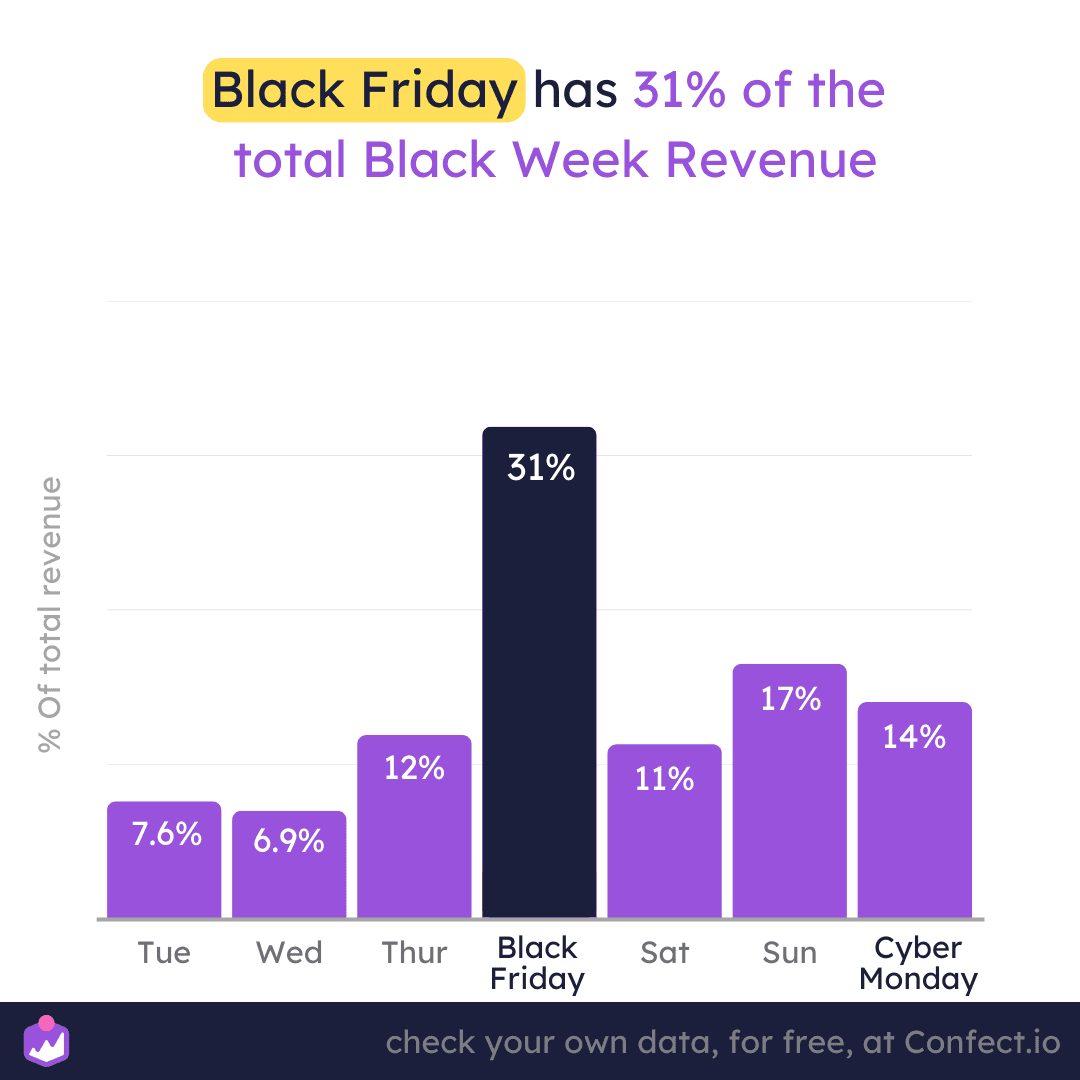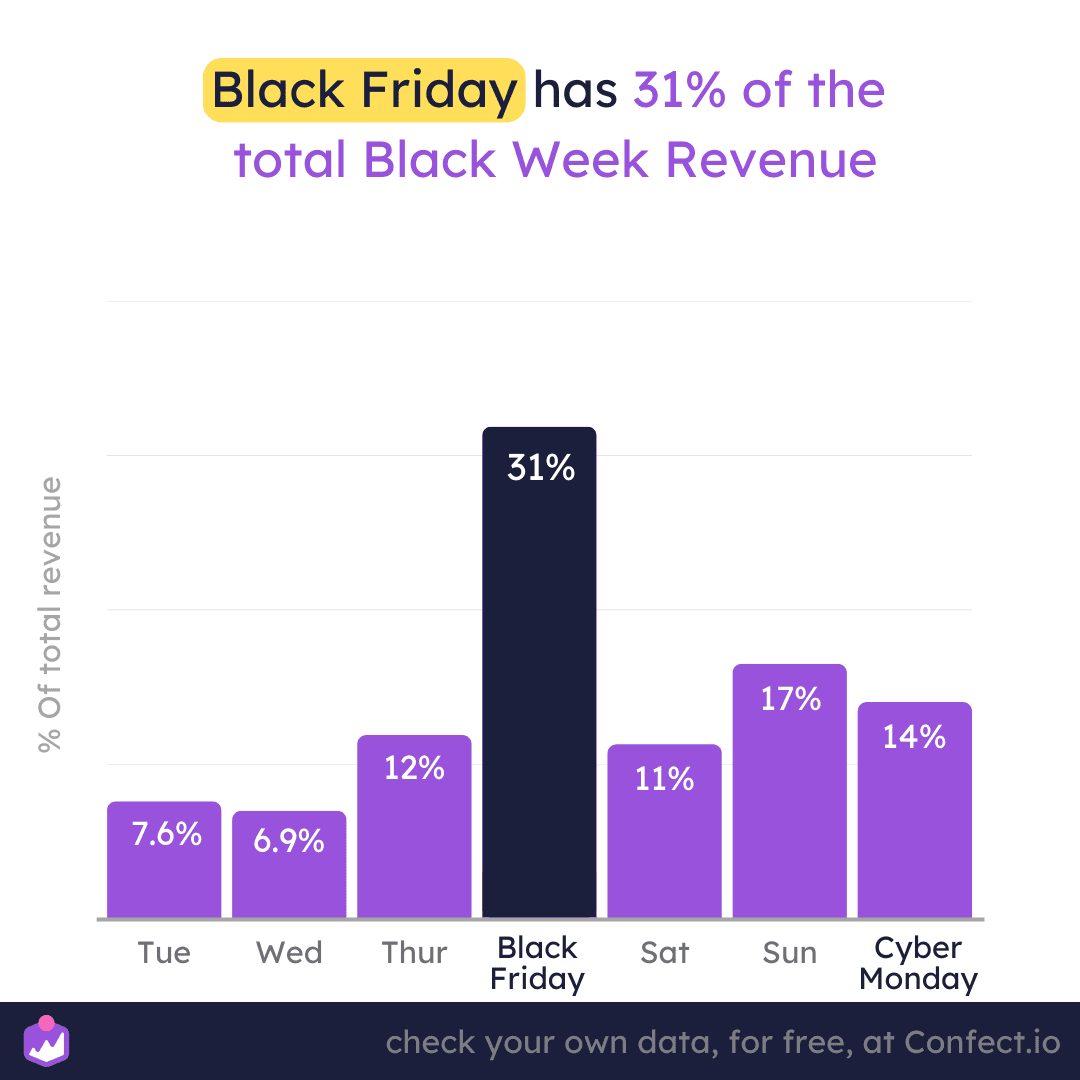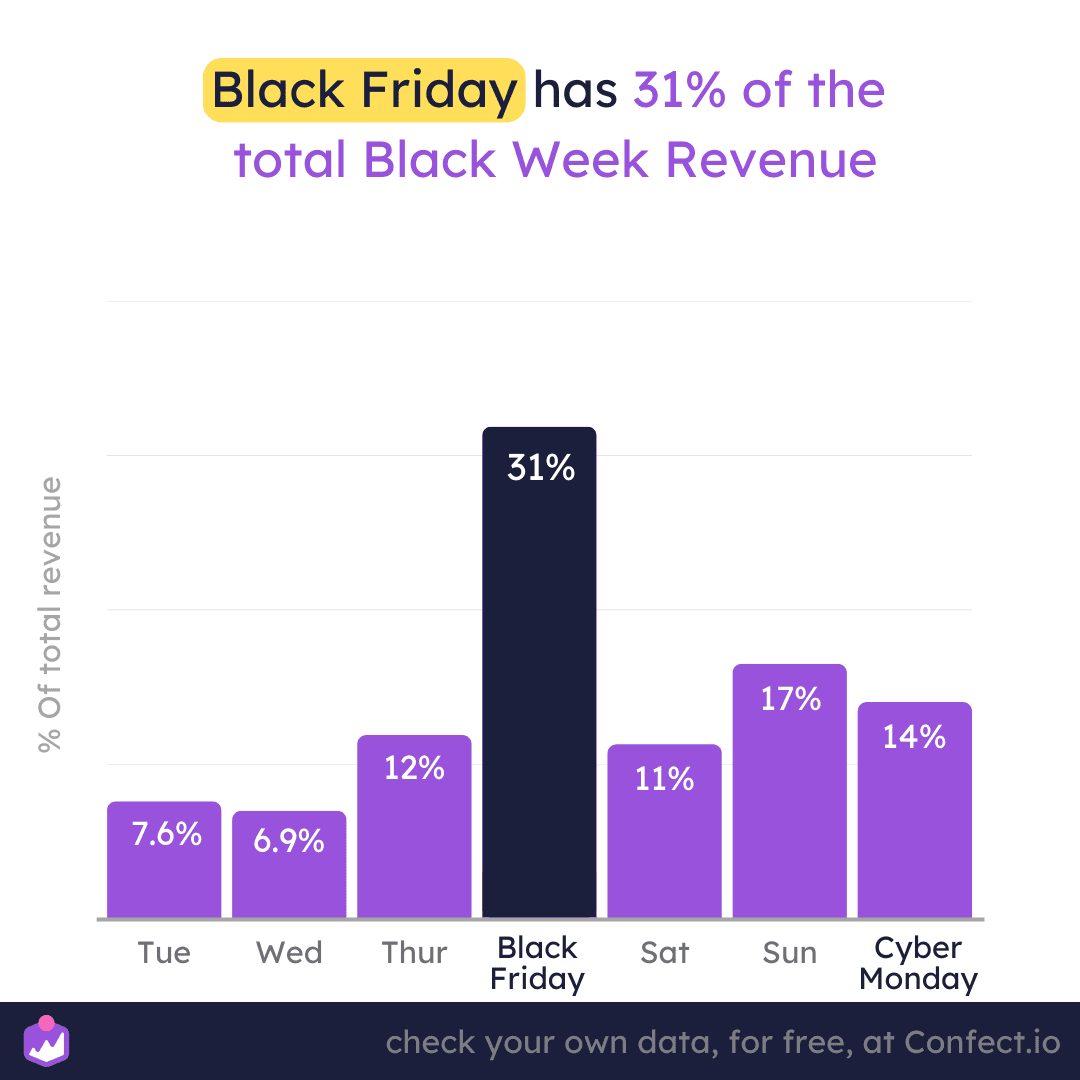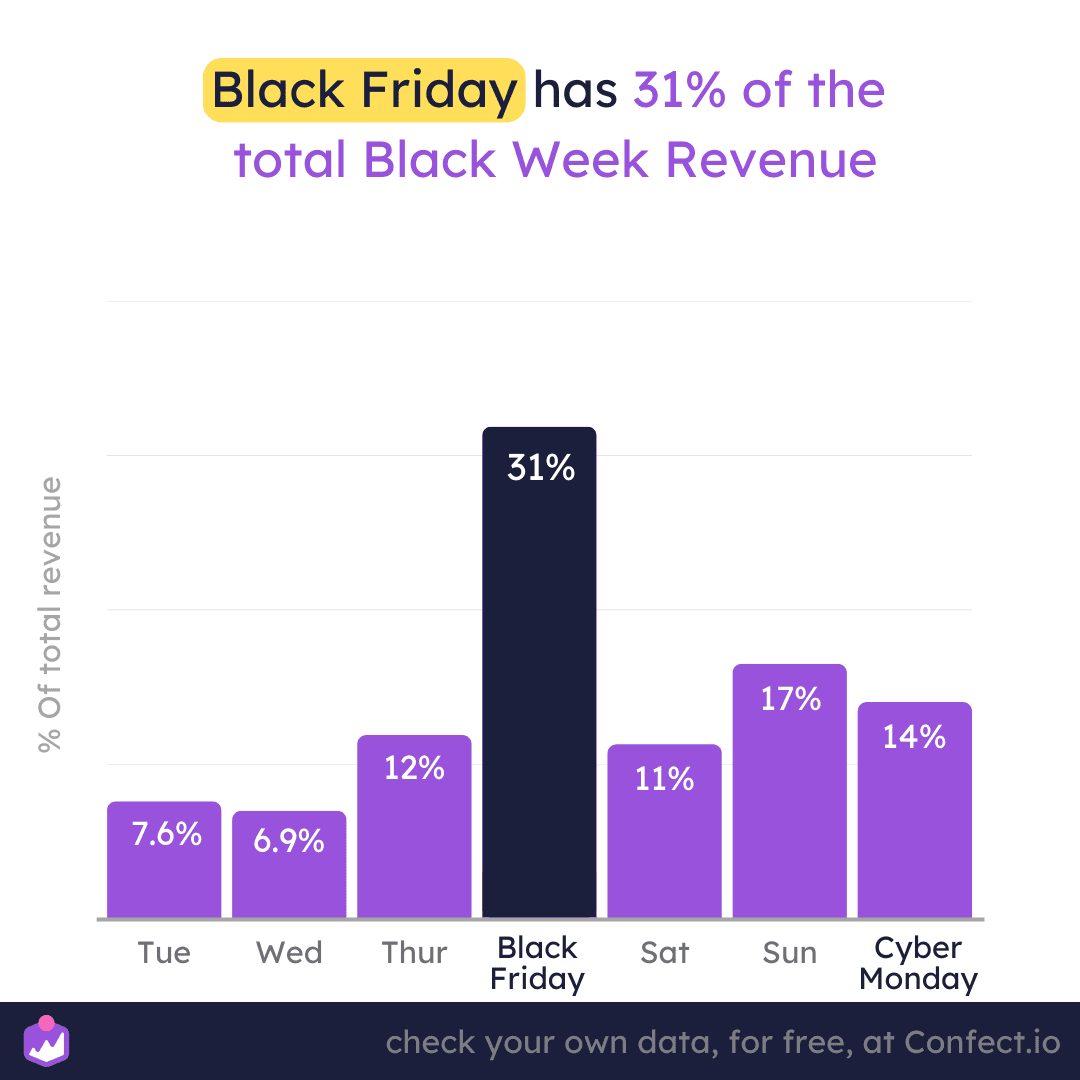 When is the most revenue made on Black Friday?

Black Friday has 31% of the total Black Week Revenue

Ad spending is prioritized for Black Friday ads.

On Black Friday, 50% of all impressions went on ads mentioning "Black."

How shoudl I design my catalog ads for Black Friday?

Use best-performing ads as inspiration when making yours. We have collected examples for each data point covered. 30+ Examples.

Is it getting more expensive to advertise?

The price of advertising(CPM) was a lot lower in 2022 than 2021.
Sign up and get the access to rest of the 95 % content
Learnings from best Black Friday ads
All you need to know about the Webinar
Increase purchases on your Black Friday ads
Get data driven insights no one else has