A VERY surprising way to increase sales during Christmas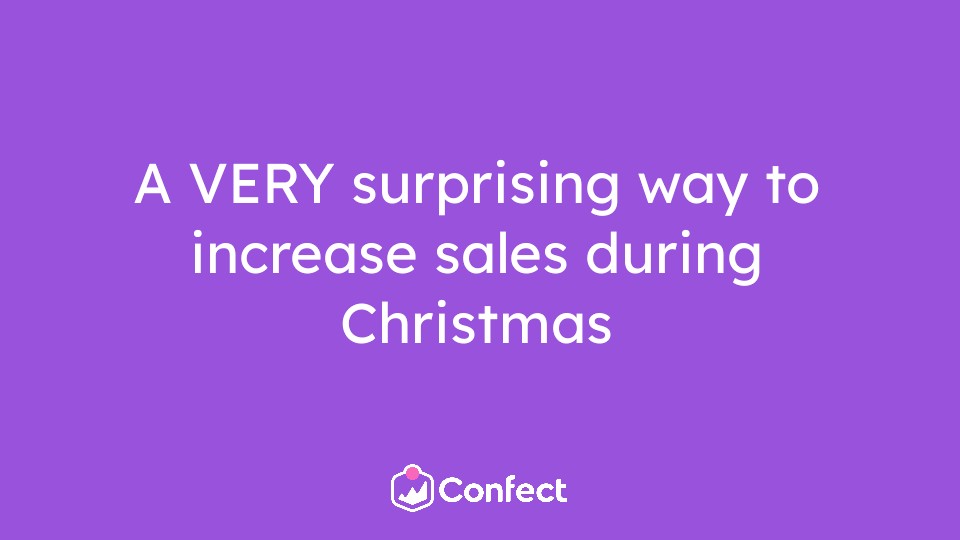 Christmas is easily the busiest time of year for most businesses, especially those in retail and eCommerce. 
And while your existing marketing and advertising strategies may be well-thought-out and carefully planned, there is another surprisingly effective way to increase sales during the holiday season.
We studied a mountain of paid advertisement data straight from Meta platforms, and found that including return information can work wonders in terms of boosting overall ad performance and purchase rates. 
That's right! 
Instead of using keywords or specific color schemes, providing easily visible return information has proven itself as an effortless and effective way to boost sales. 
Providing details about a product's return policy gives holiday shoppers peace of mind even before they buy - and as a result, you can see an increase in your sales figures. 
Let's look at some of the data we found to bring you this surprisingly simple and surprising sales tactic.
Return information is extremely relevant
When it comes to online shopping - particularly during the holidays - mentioning return policies has one of the most significant impacts on performance that we've found so far.
As we can see, mentioning return information in content can boost your purchase rate by 134%.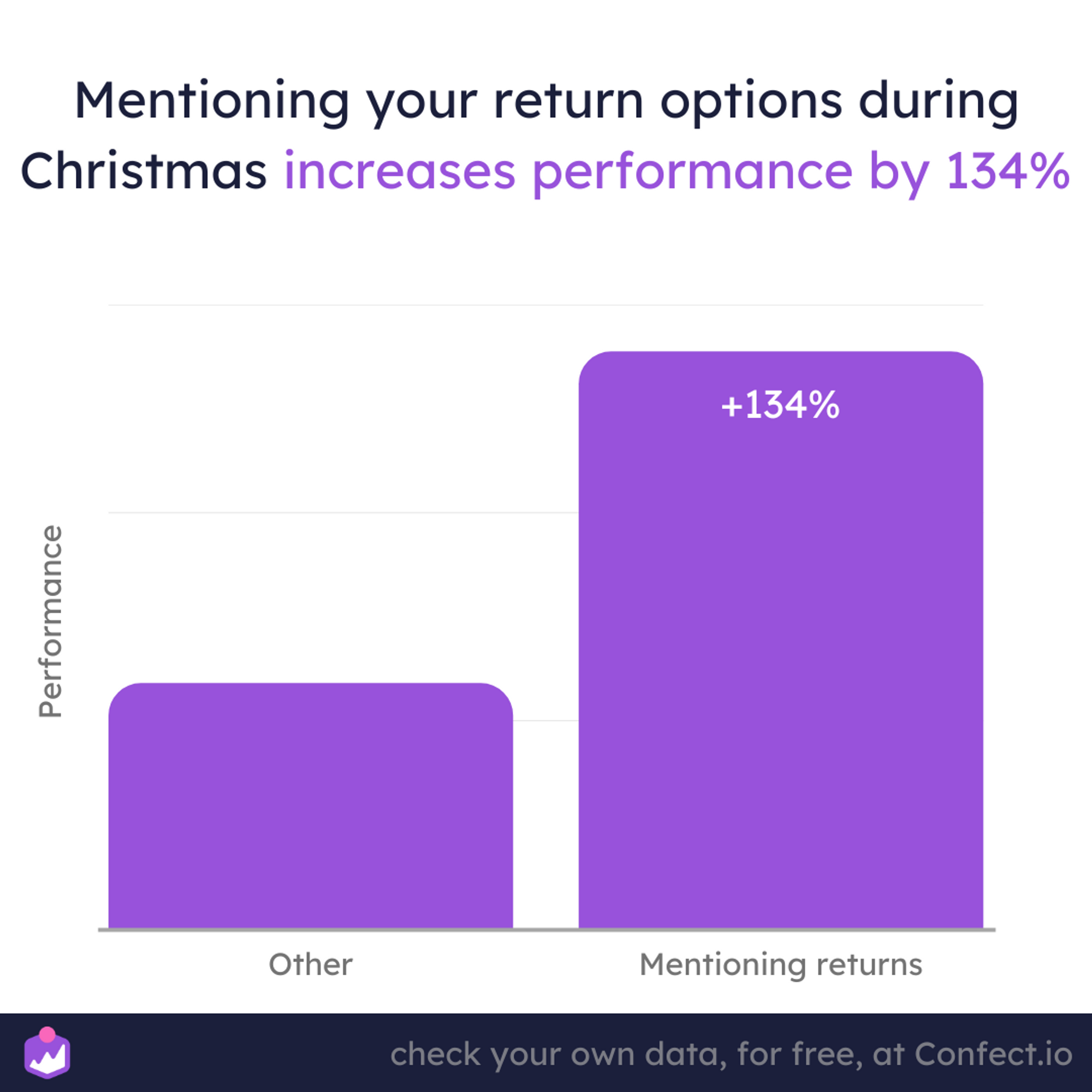 This is likely because buyers are looking for gifts for people other than themselves. And if we know people, not everyone will want to keep the gifts they get. 
Therefore, knowing that they can return or exchange items gives your shoppers a sense of security and encourages them to buy from your store instead of from another business.
The bottom line? 
Providing return information gives peace of mind to potential customers. 
And on that note, we strongly recommend having your return policy and other related information prominently displayed on all your product ads.
This way, potential customers automatically know there is a return option if something goes wrong with their purchase.
Shipping importance increases for short time
There's also a short period in December when ads that mention shipping start to perform slightly better than other content. 
As we can see in the chart below, the purchase rate of content that mentions shipping starts climbing on about December 15th. It then peaks right around the 19th and returns to its initial level in the days before Christmas.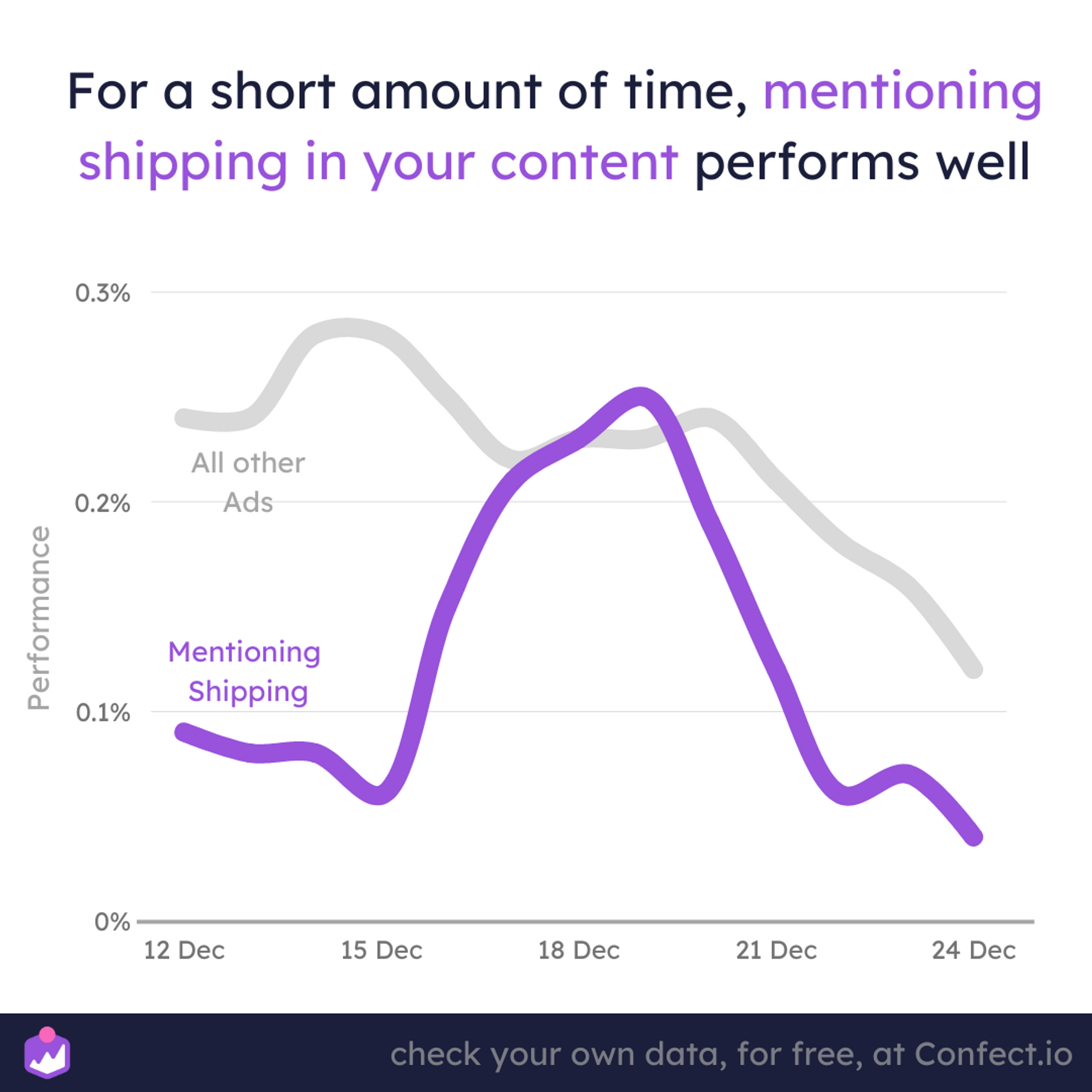 Therefore, while our results indicate that mentioning shipping can slightly boost your purchase rate, this doesn't seem to be the case throughout December.
Shipping details in Christmas content perform badly
When we dig even deeper, another surprising finding about shopping during the holiday season is that content that mentions shipping doesn't perform as well as expected when mentioned in Christmas-related ad content.
Our last chart showed that content mentioning shipping has a short window of effectiveness in the middle of the month. 
But below, we can see that mentioning shipping in your Christmas content can harm its performance.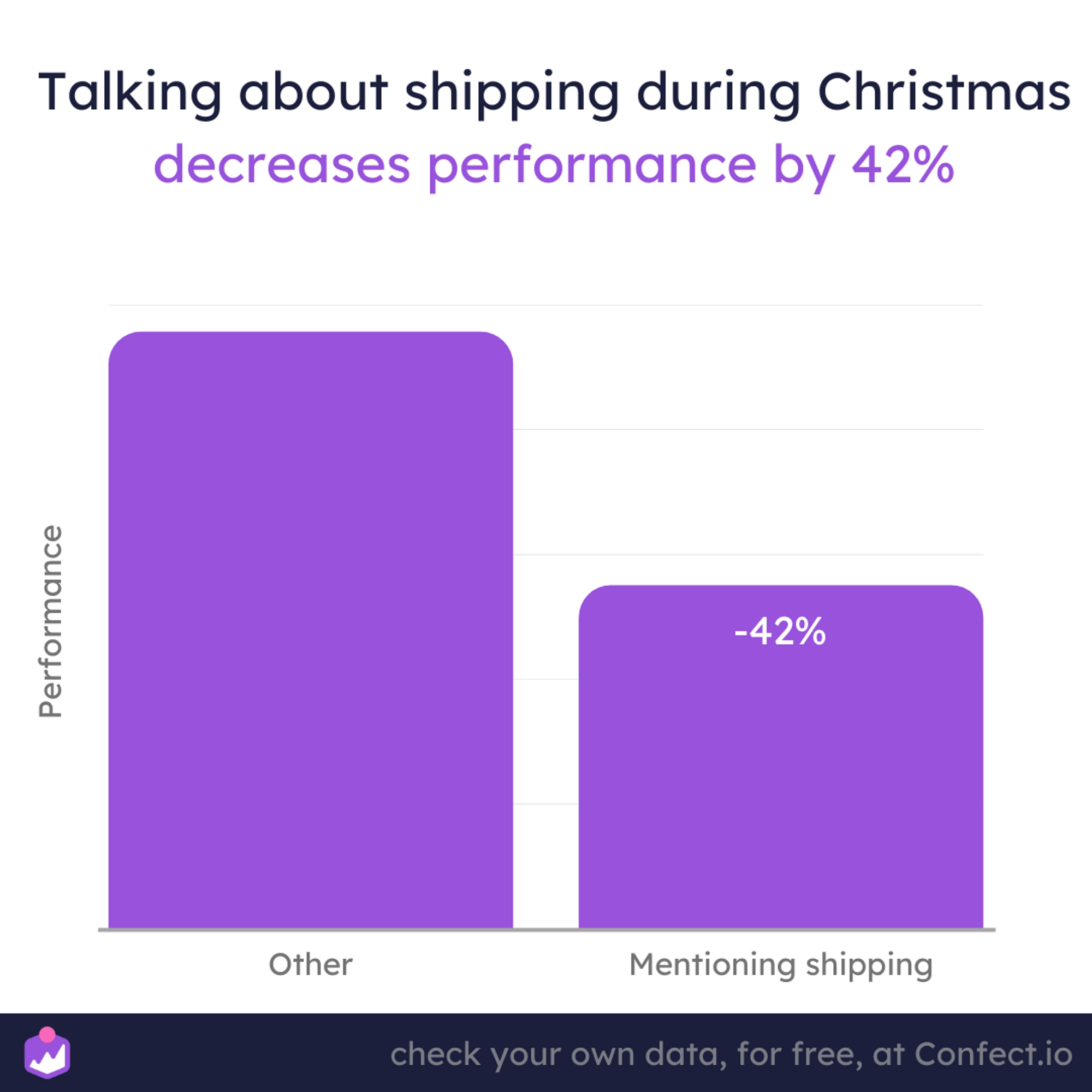 Adding shipping information to your content boosts performance throughout most of the year. But shipping information seems less effective when it comes to Christmas content. 
This could be because potential buyers know they need their purchase delivered before Christmas Day, regardless of your shipping policy. 
And typically, people are OK with waiting for their item as long as businesses ensure delivery before Christmas day.
Boosting Your Christmas Sales With Return Information
When it comes to increasing sales during the holiday season, leveraging return information is one of the most effective ways. 
By assuring potential customers that they can easily return or exchange items, you'll encourage more people to make purchases from your business instead of your competitors, who might not make their return policies so easy to see. 
Additionally, it's important to note that shipping details can be important. But our data shows shipping information plays a more minor role in Christmas-related ad performance than return policies. 
Most people simply want to ensure their items arrive before December 25th, regardless of how you ship! 
Thanks to this surprising tidbit, you can now leverage the power of your return policy, and with any luck, you might even see an increase in your sales figures this holiday season!
More to read
Learn and optimize your Christmas advertising with the following insights:
Dataset
The dataset from this article is based on 500m+ impressions and 8300+ pieces of individual content on Meta (Facebook) platforms. It takes into account data from all industries in all countries, with the campaign objectives of conversions only. The period is from 01.12.2021 - 24.12.2021. Numbers are looking at correlation only, not causation. Remember to check your own data: numbers for different brands, industries, and contexts will vary. If you were intrigued about a specific insight, you can go in-depth into the various dimensions and how data can be segmented in Confect,  here.