Scale your designs without more designers
Scale your designs without more designers
With Confect you can create, reuse and recycle content for all your marketing channels.
"At Intersport, we now make more content in a week than we previously did in a year"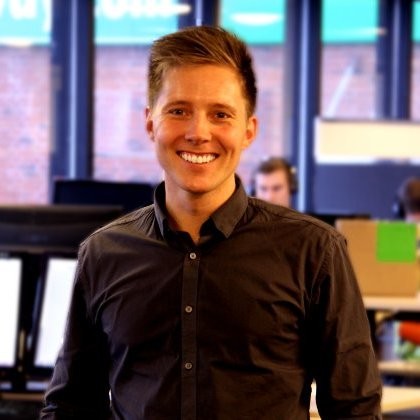 Thomas Nordborg
CMO, Intersport
Scale your graphic designer
Confect automatically generates unique-looking content for your products, based on design templates you create.
Focus on creativity and your brand; we will take care of the tedious repetitive work for you.
Responsive content across all channels
Resize any design and create content in any dimension without starting from scratch.
Every design made in Confect can quickly be adapted to match any channel and resolution.
Re-use designs on all of your campaigns
Design templates in Confect are re-usable. Simply duplicate your design and fine-tune relevant campaign details.
Never ever again make disposable one-time designs that don't scale.
Instant and automatic content updates
No more worries about content updates.
Confect automatically updates content with all the new changes. Whether a single product attribute has changed, or the design has been edited.
Made for eCommerce companies
Drag & Drop editor

Our drag and drop design editor empowers beginners and professionals to turn any design into reality.

Custom fonts & medias

Confect supports all types of fonts and medias. Match your brand exactly as it looks.

Dynamic Product Layers

Personalize your customer experiences by adding dynamic product layers with the data from your shops product feed.

Layers & groups

Work within the workflows you know. The Confect editor follows simple layer and folder systems.

Same design multiple channels

Create new content for any channel with one click. Duplicate design, fine-tune details and it's done.

Templates available

Create your content quickly by starting off with one of our ecommerce optimized ad templates.

Automatic updates

Whether you changed design template, or there is product data changes, Confect will automatically update all of your Content.

Live support

Our dedicated support team will help you to create amazing content with Confect.

Confect updates our content automatically everywhere from big campaigns to small changes in price or inserting the brand logos dynamically.

Confect is intuitively easy to use and makes our content stand out.

Confect gives us the opportunity to make remarketing and prospecting even more efficient in regards to ROI and ROAS - without compromising our visual identity.

We are using Confect across all of our channels. It provides an easy use and setup along with great ROI in E-commerce solutions.