TOP FUNNEL ads that make people BUY
🟢 Free Webinar
TOP FUNNEL ads that make people BUY
We will unpack what are the considerations to make with your top funnel ads if you want more people to buy. All suggestions will be backed up with data from real advertisers and ads.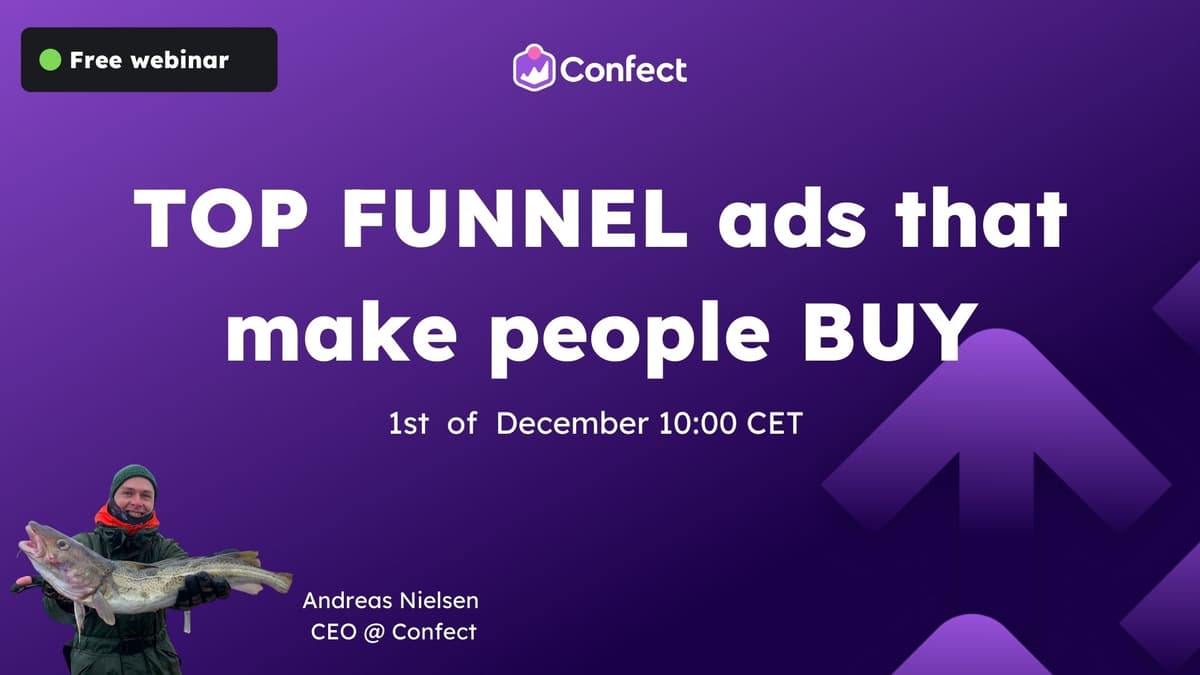 Here's a what you will learn: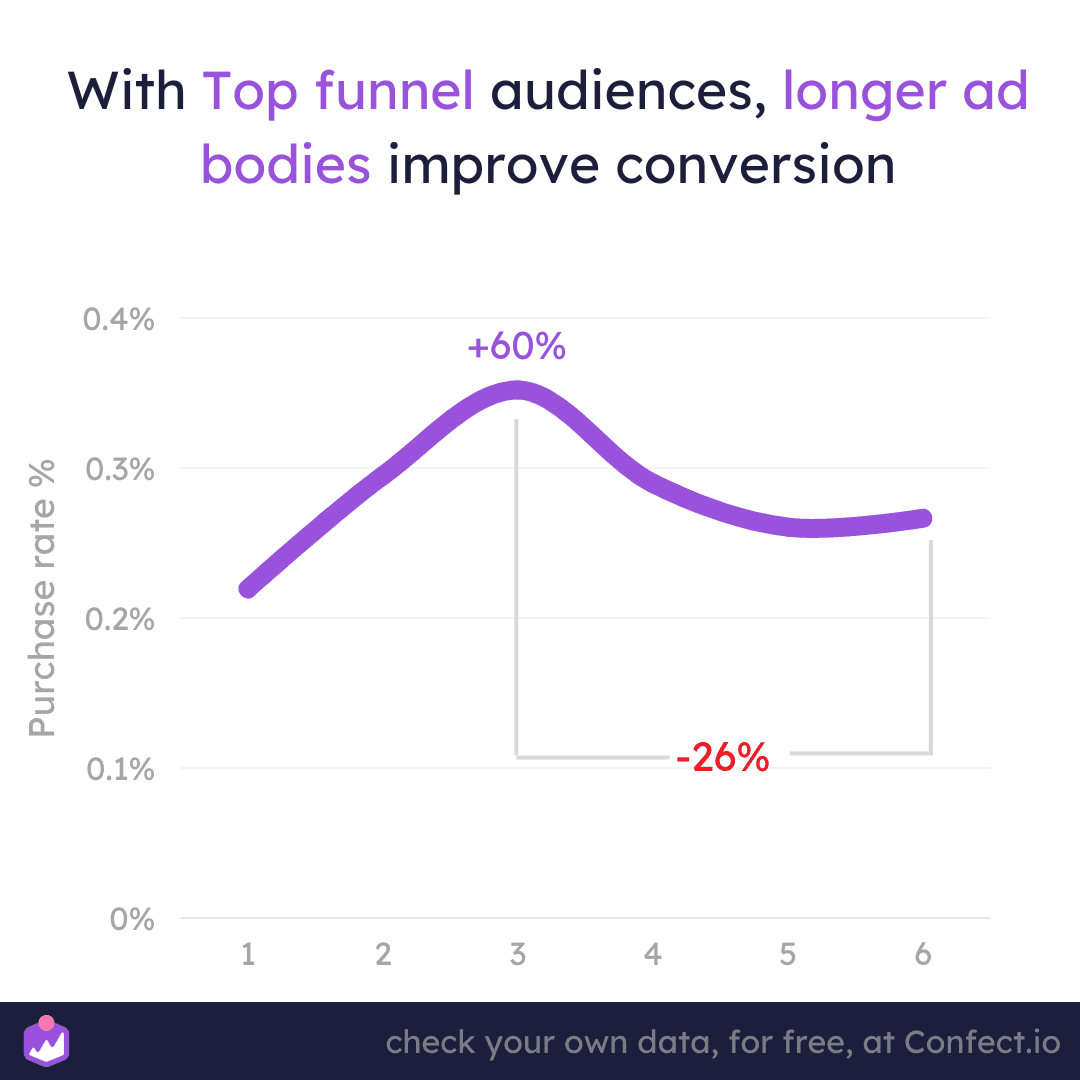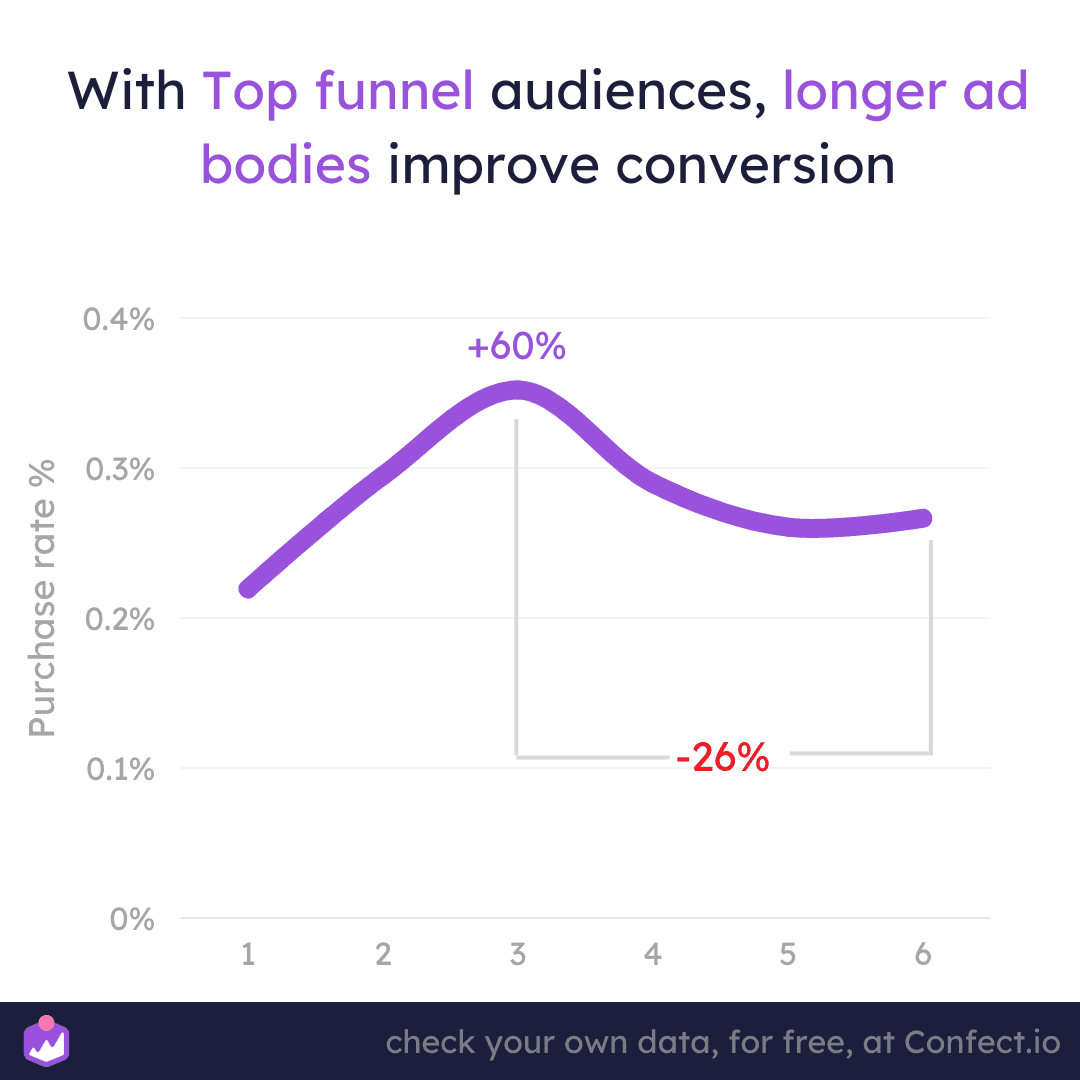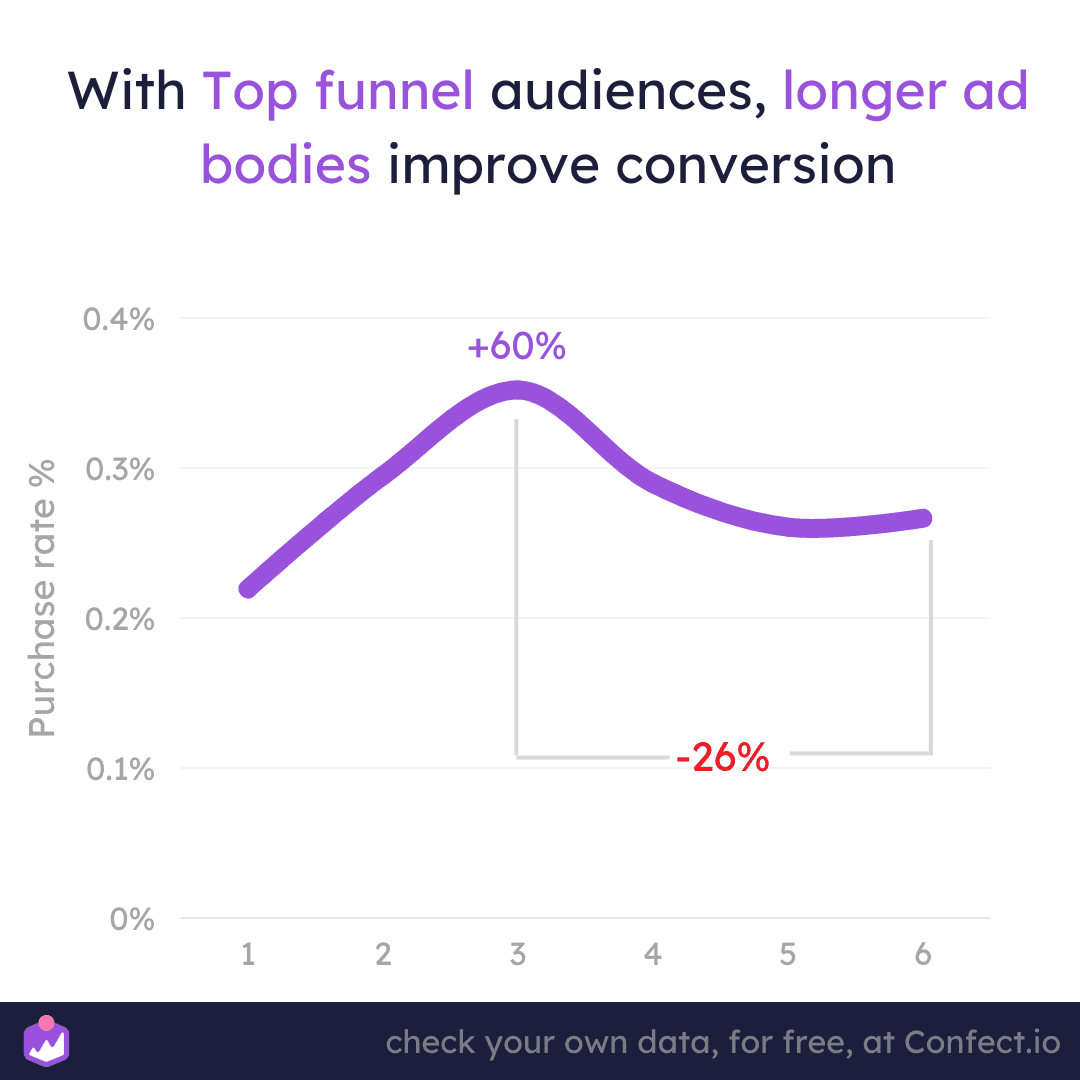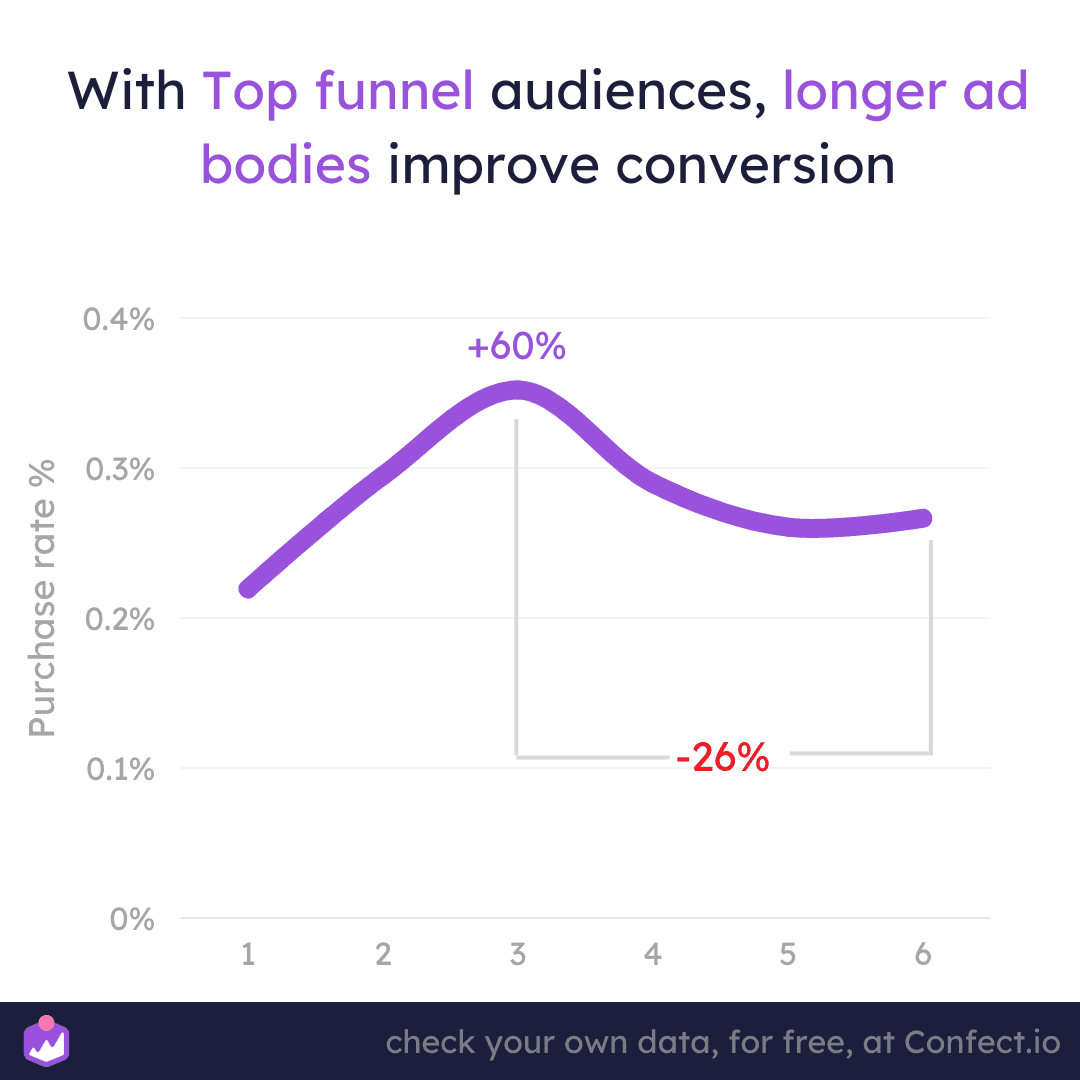 What is optimal ad body length for better conversion?

Longer ad bodies, with more information used with top funnel audiences, have the best conversion rate.

What are the campaign objectives for the top funnel?

The majority of top-funnel campaigns are focused on conversions. It's surprising how little attention goes to brand awareness or Lead generation.

Top funnel ad examples, what works?

Get inspiration from the best advertisers. We have collected dozens of examples for different use cases.

What converts the best in top-funnel ads?

Sale and shipping are the most dominant conversion driving factors across top and bottom funnel audiences.
Make better top-funnel ads with data
Frequently asked questions
Learn how to create high-converting top-funnel ads