Best practices for remarketing audiences
🟢 Live Webinar
Best practices for remarketing audiences
If you're tracking user behavior on your advertising, believe it or not, you have a very attractive audience ready to be retargeted - so don't waste it. Learn to make the most of your remarketing campaigns with our data-driven insights.
Join us on 25th of January at 10am CET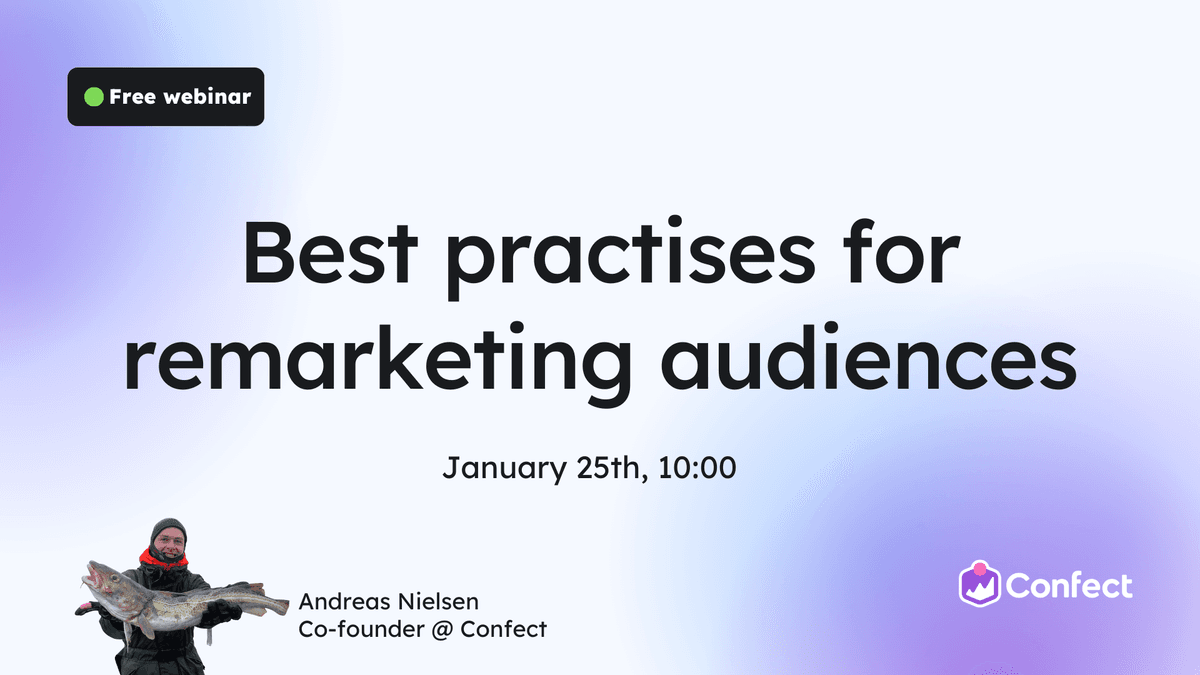 Here's a what you will learn: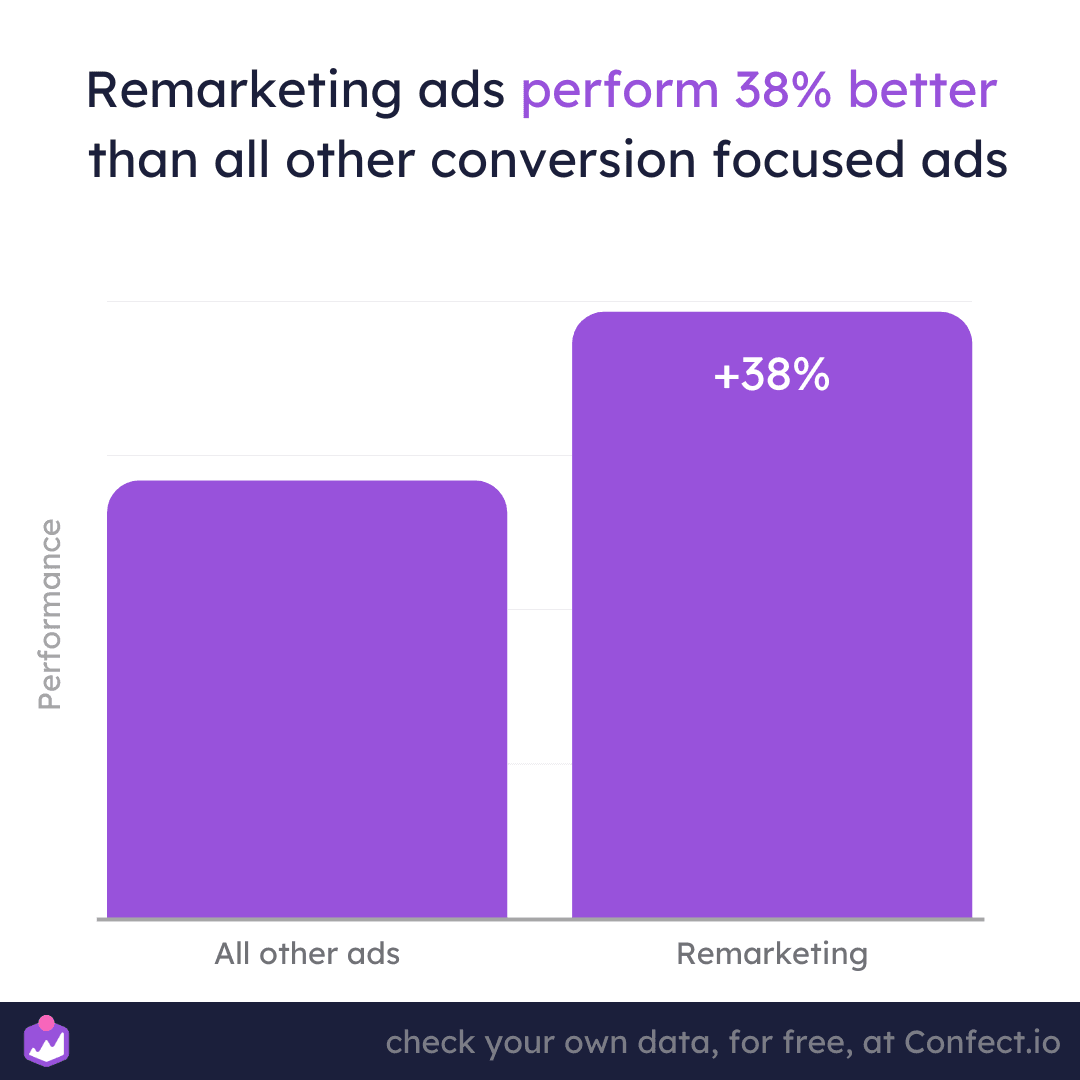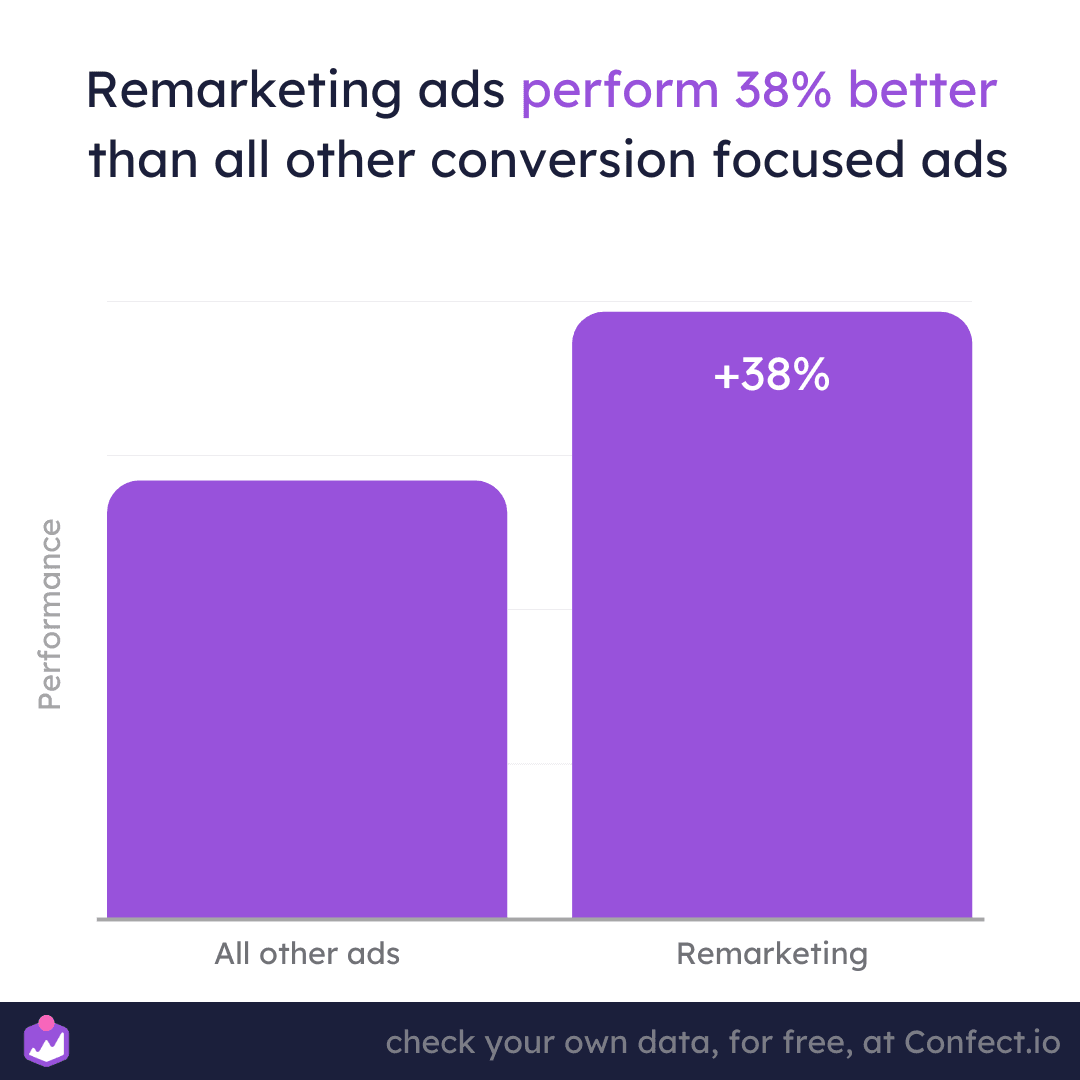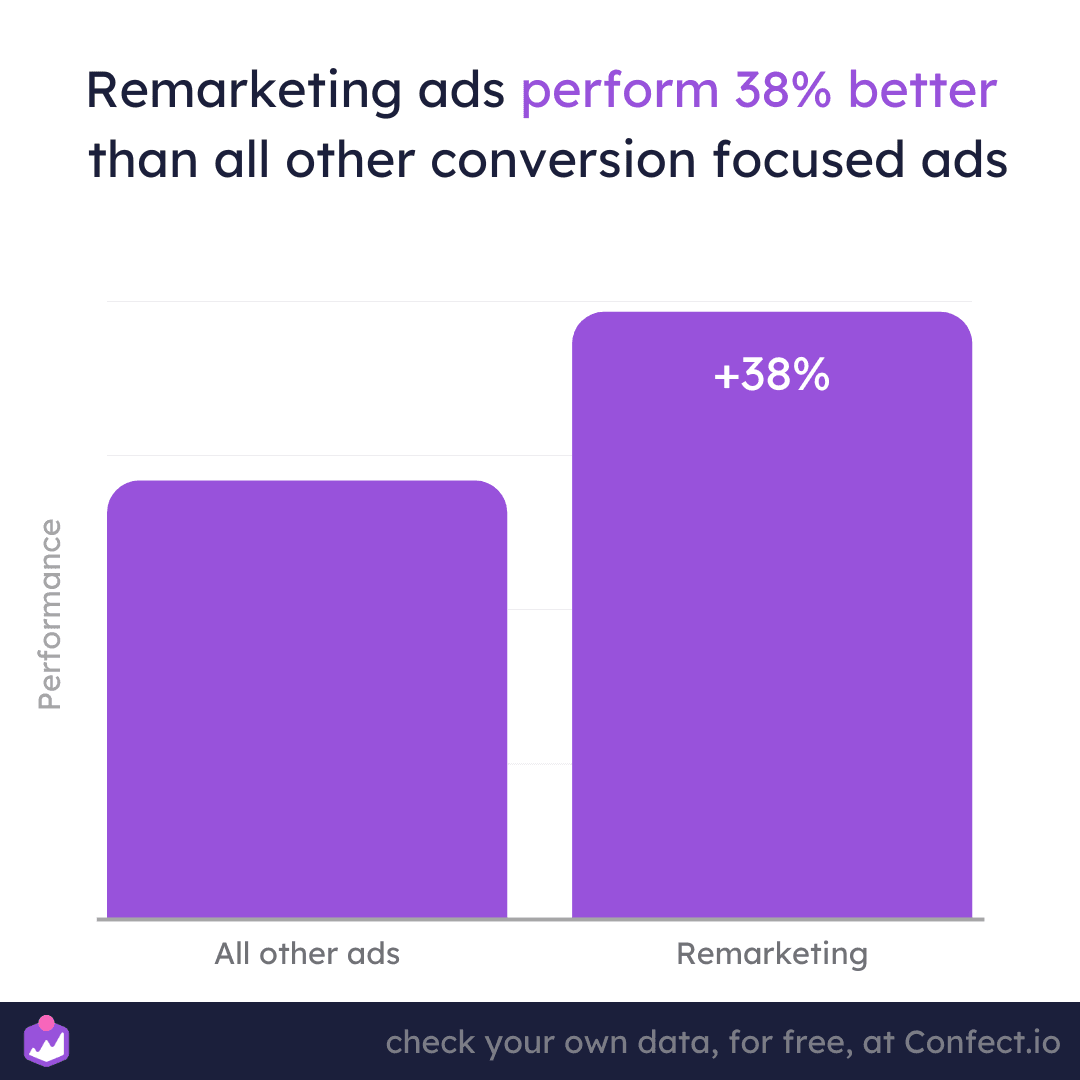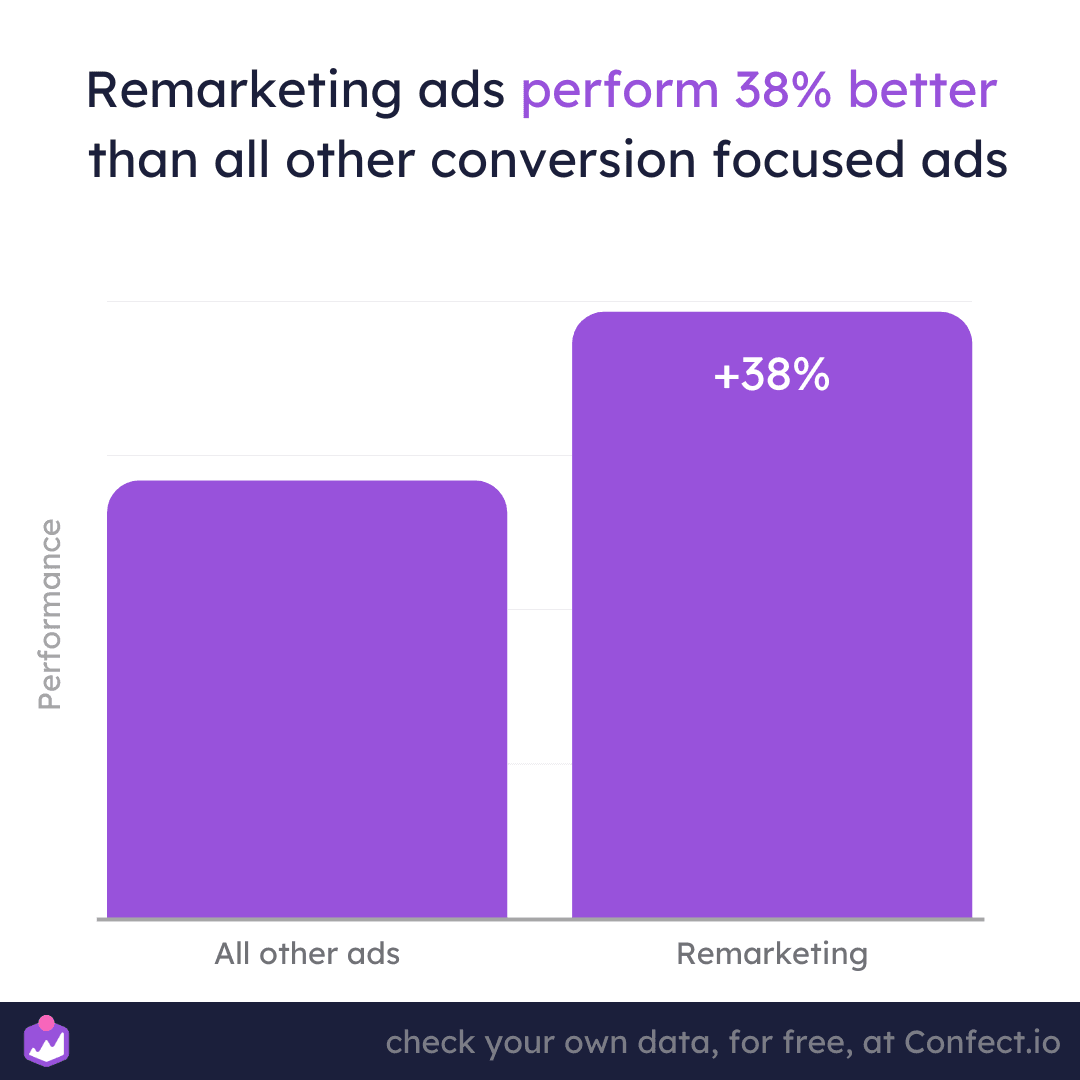 Remarketing ads outperform other conversion-focused ads

Remarketing audiences have already shown an interest in your brand, having a significantly higher conversion rate than other ads.

Remarketing ads don't differ in the click-through rate

Remarketing content and all other ads receive roughly the same number of clicks. The difference is in the purchase rate - remarketing audiences rush to the checkout.

What messages should you use for remarketing?

Offering a sale and clarifying shipping information moves remarketing audiences to make a purchase the most.

Price in Remarkting ads. Good idea?

Showing the price in the content increases performance, and there is one day in the month when it matters even more.
Register and get the rest of the insights
Create better ads remarketing ads with data
Frequently asked questions
Learn how to make better remarketing ads
Use our insights and increase ad performance