Make new content in minutes instead of days
Make new content in minutes instead of days
Everyone in your team can create publish-ready content, faster.
"Confect allows us to experiment more and become more agile"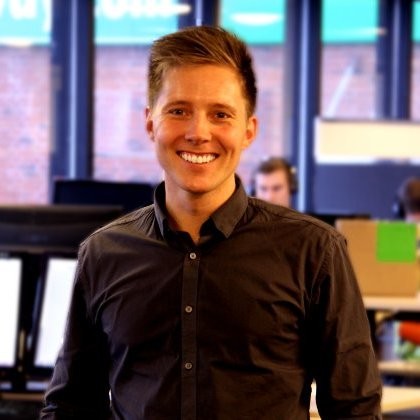 Thomas Nordborg
CMO, Intersport
Fast & Easy for all marketers
Every team member can make content in seconds, from the intern to the CMO. Designers make great-looking design templates, while marketers contextualize them for their specific purpose.
Stop all the back-and-forth between the marketing-team and the designers. And don't worry, the output will still be 100% on brand.
Live data-driven suggestions
Take all the guesswork out of your design work and get real-time advice on what to change - and thereby improve.
Avoid burning time and money on ineffective designs. Results will not be a coincidence anymore.
Make testable variants in seconds
Confect is optimized for quickly making multiple variants of your content, so you finally have the resources to test different designs.
The data-driven suggestions make it easy to get new ideas and quickly produce multiple variants based on them.
Insert products from your shop
Make content with your products from your shop in seconds by connecting your shop to Confect.
From now on you can just drag-n-drop products into your content: With Product images that are already transparent, and product information that is updated in real-time.
Made for content teams
All resolutions

Confect editor gives the freedom to create or adapt any design to any resolution.

Make unlimited variants

The only thing holding you back from testing multiple variants is your imagination.

Live data from your shop

Never again manually update product information in the content. Confect does it for you automatically.

Use for all channels

Content created in Confect can be connected or exported to any of your marketing channels.

Easily share output

Any content created in Confect can be downloaded or shared via a link.

Your designs & templates

Every design you make in Confect can be copied and reused again and again.

Made for speed

Increase your content turnover without compromising on quality or hiring more designers.

Copy design-changes

Reuse and recycle design and create more content without starting from scratch each time.

I love how smoothly it runs. It's a great product, plain and simple.

Confect is intuitively easy to use.

We are using Confect across all of our channels.

We now make more content in a week than we previously did in a year.